The 'Black Ink Crew' franchise is expanding to Compton California and according to reports here is the lineup.
Read on to get more detail on IAM Compton joining the Black Ink Family as Black Ink Crew Compton which will begin this summer…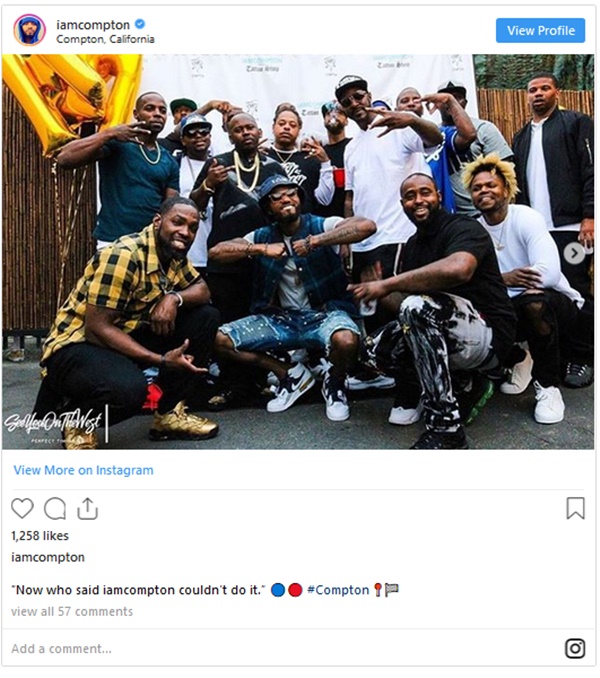 CelebNReality247.com has learned that Black Ink Crew Compton will be the next Black Ink Crew Tattoo parlor to be televised according to reports.
In 2013, we were all introduced to Black Ink Crew, then 2-years later, Black Ink Crew Chicago burst on to the scene getting high ratings than its original. During the original Black Ink Crew we saw Ceaser open up another shop in Atlanta, and then New Orleans. Although a 'Black Ink' store was reportedly opened in the Peach state, a 'Black Ink Crew: Atlanta' series never came to fruition nor did a NOLO series. Both of those shops are owned by Ceaser Emmanuel.
Black Ink Chicago (9Mag) is owned by Ryan Henry and Black Ink Compton (IAM Compton) is owned by Danny "KP" Kilpatrick.
In this past season, Cease and Teddy stopped by a know tattoo artist in Compton who wanted to open his own shop in his city. Cease respected his heart and loyalty to the community.
Now, it appears that VH1 is liking the idea of a Black Ink Crew Compton being added to the lineup of TV franchise series.
Danny "KP" Kilpatrick's IAM Compton tattoo shop joining the Black Ink Family:
According to Deadline, the new series follows Danny "KP" Kilpatrick and his crew at IAM Compton, will debut July 30 with a two-hour premiere.
At IAM Compton, KP has assembled a dream team of tattoo artists, friends and new additions to build a trusted family at the shop that has become known as "a crew among gangs." Their mission is to create a movement in Compton through their creative collective by celebrating the talent, passion and rich culture of the community.
IAM Compton is the first-ever tattoo shop in Compton. KP is the longtime partner to actress Kyla Pratt.
Like Black Ink Chicago, aka 9Mag, this series will follow IAM Compton, which will be part of the Black Ink Crew TV series. Check it:
The new series which looks like a sausage party and we love sausage, so it should be good.