Ok Breakfast Club fans, your favorite DJ Envy just landed himself a reality TV series.
Read on to learn more about DJ Envy taking his talents to reality TV…
CelebNRealit247.com has learned that the popular DJ and radio personality has snagged a non-scripted show with his wife of 17 years.
DJ Envy and his wife Gia Casey will star in a series titled Gold With Envy.
"Gold with Envy" will air on BRAVO and follow the couple as they attempt to balance their chaotic lives. This hilarious new docu-comedy series which follows mega-radio personality DJ Envy will be produced by Truly Original with Steven Weinstock, Glenda Hersh and Lauren Eskelin serving as executive producers.
Check out the synopsis:
The seires wil follow the host of the hit syndicated radio show "The Breakfast Club," and his gorgeous wife Gia as they attempt to balance their chaotic lives. With a crazy crew of staff, friends, extended family and the daily demands of raising five (and counting) opinionated kids, the couple works to keep up the street-cred that has made them a household name.
Variety reports:
Bravo is beefing up its development slate by adding eight new series, the cable network announced Monday.

The news comes on the heels of Bravo announcing orders for 11 new shows and 20 returning shows as they plan to expand to seven nights a week of original programming beginning in Fall 2018.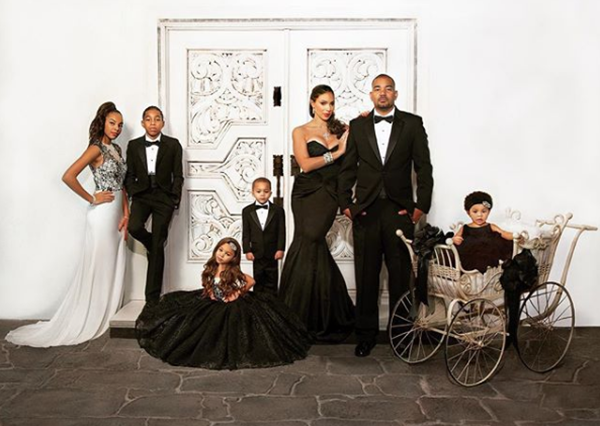 Rachel Smith, senior vice president of development for Bravo Media said in a statement:
Bravo offers a wide scope of programming that gives viewers many options to escape their normal reality mixing humor and fun with layered storytelling resulting in addictive series that offer unique worlds and characters. With this new slate of development, we're testing unexpected environments and loud formats that aim to attract a wide audience while staying true to what makes Bravo so distinct.