Love & Hip Hop star Brittney Taylor might want to rethink things when accusing others in hip hop about the assault, because she just landed some charges of her own.
That's right, Brittney Taylor is now facing charges of her own — for attacking a witness. Read on for the tea spill…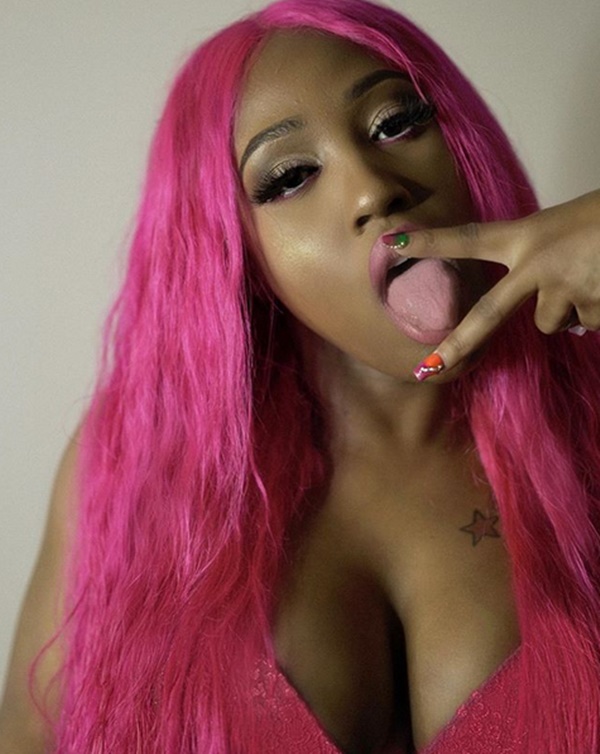 CelebNReality247.com suggests this will NOT look to good in front of a judge after she claimed that Remy Ma attacked he earlier this year. Now the former Love & Hip Hop Star Brittney Taylor is facing charges of her own for alleged assault.
On Friday, Brittney Taylor, 30, was busted for the alleged assault inside Dina Khalil's West 42nd Street apartment near 11th Avenue, police and sources said Saturday.
Taylor, who tried to throw Remy Ma under the bus earlier this year, is now dealing with her own legal demons.
Brittney Taylor began arguing with Khalil around 6:45 a.m., when Taylor allegedly scratched her, cops said. Taylor then allegedly followed Khalil to the lobby and threw a cell phone at her face.

She was arrested at the scene and charged with assault. She appeared before a judge Friday, where she was released on her own recognizance, a Manhattan court clerk said, according to PageSix.

The former reality TV star and up-and-coming rapper claimed months ago she was attacked by castmate Ma, whose real name is Reminisce Smith.
Now who is calling the kettle black?
If you recall, Remy turned herself in on May 1 and was charged with third-degree assault. Though her civil lawyer, Eric Sanders, said the arrest raises concerns for the assault case against the rapper.
Sanders said in a statement to the Post:
Obviously this arrest creates a major credibility issue for the prosecution and [Taylor's lawyer in the case] Mr. Rubenstein to contend with. Either way, we intend to continue pressing forward to ensuring Remy is totally vindicated.
Taylor's civil attorney, Sanford Rubenstein, shot back:
The arrest of Brittney Taylor does not in any way change the facts of the assault of Brittney Taylor for which Remy Ma is being prosecuted by the Manhattan district attorney.
If you watch the season that Brittney was on Love & Hip Hop New York, you will see that she is very confrontational and always gets in peoples faces starting the fights. Her hot headed behavior is all documented.