Last week, Love & Hip Hop Atlanta star Scrappy got into a serious car accident, leaving him with multiple injuries. Luckily, Scrappy is recovering after he landed himself in the hospital following a car accident.
Read on to get the latest details on Lil Scrappy who had everyone worried…
CelebNreality247.com has the latest on Scrappy who is lucky to have walked away with his life after his Mercedes veered off the road and straight into a utility pole.
A few days ago things were looking grim for Scrappy. He and his friend Ca$ino Roulette were hospitalized as a result of injuries suffered during the crash. Scrappy has since updated fans on his condition
After the accident, Bambi's husband took to Instagram stating that he is thankful to be alive and "God is great."
Lil Scrappy wrote:
Man God is great I can't even show u the car o, thank God for given me a fam and people that ride with me @casinoroulette in here hurt too we fucked up but God saved our lives #Godisgreat #Mercy #Grace I'm blessed with a wife and daughter to help me back up but God is great and we are alive thanks big God #hospitalflow thank u to my moms too who came and made sure her Baybay aight and my mother in law came thru thank you too.
He had The Bam shook, though, his soon-to-be momma is grateful to have her husband in safe hands and out of harm's way. ? She posted this photo which reads:
God is Good!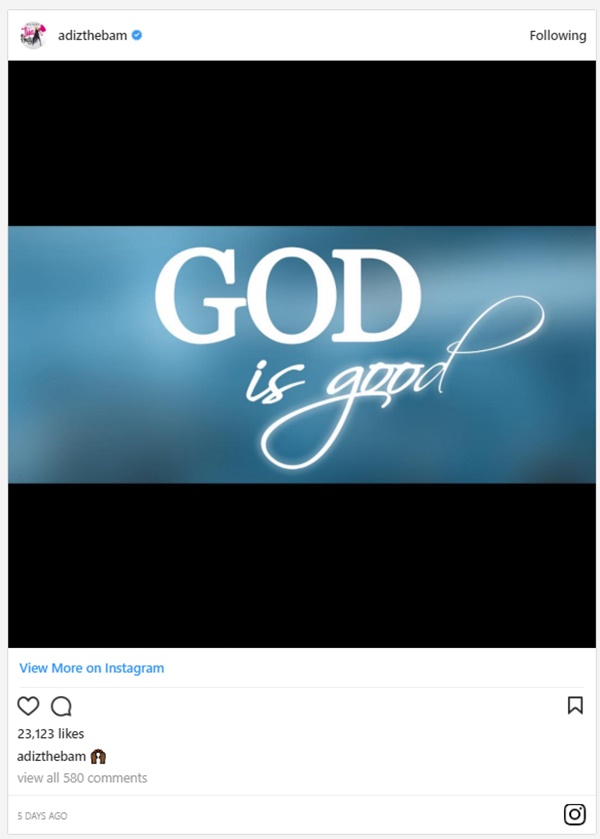 While Bambi was resting, Scrappy snapped a photo of his wife and had this to say:
Since my dear wife takes care of me and the fam so since she is here taking care of me like she the head nurse I told her layback boo ordered her a prenatal massage, on me lol thanks @adizthebam for loving ya boy.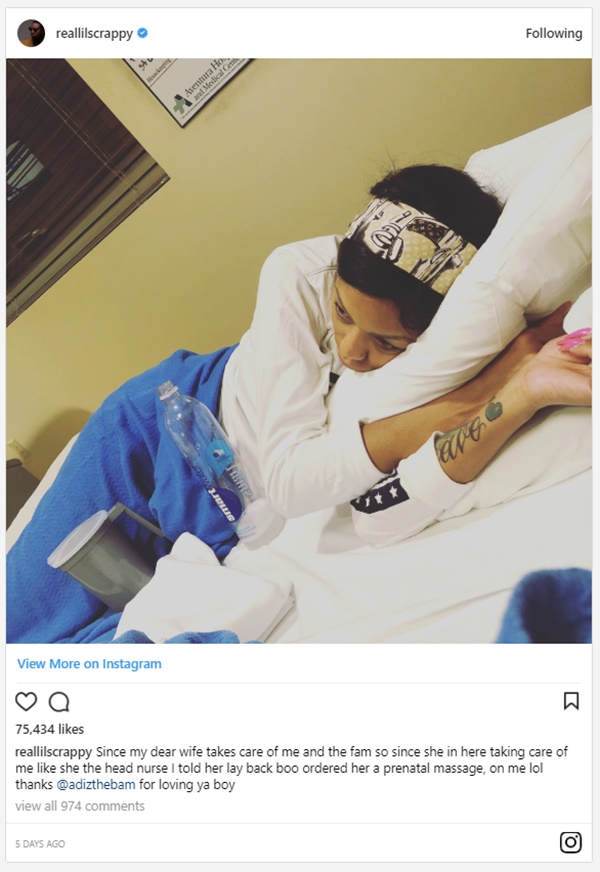 Today, (Sunday) Scrappy undated his fans saying that he was doing much better and he is recovering quite well since the accident last week.
@therealbigtrill I'm here with me like #GGC #confident out now.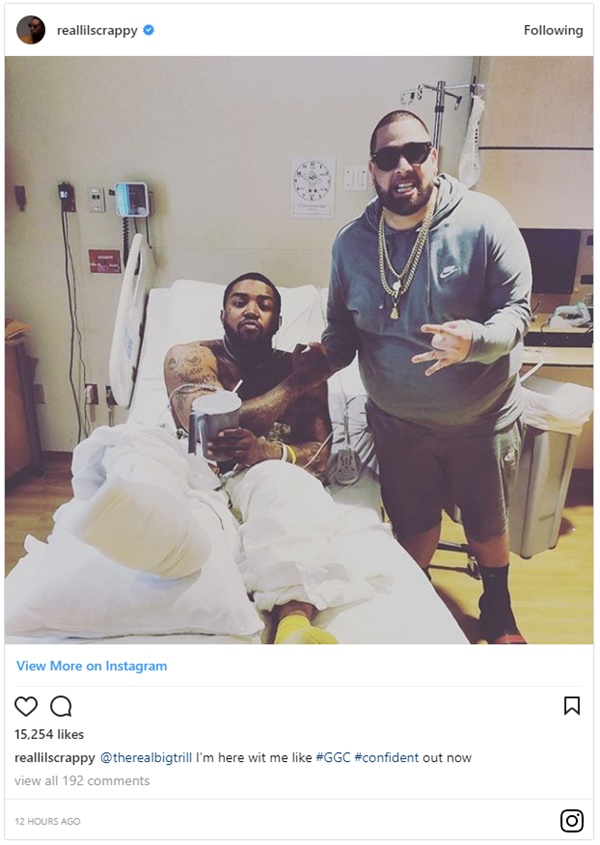 We are glad Lil Scrappy is OK. Take care and get well soon you have daddy duties to look forward to with your second baby with Bambi.