Bravo's Real Housewives of Atlanta begins filming again at the end of the month, and season 12 is looking for some new potential castmates and one Love & Hip Hop Atlanta Star is trying to join the cast.
It appears that this Love & Hip Hop Atlanta star is ready for a change and the Real Housewives of Atlanta seems to be that right fit. Read on to see which Love & Hip Hop Atlanta star is trying to join Real Housewives of Atlanta…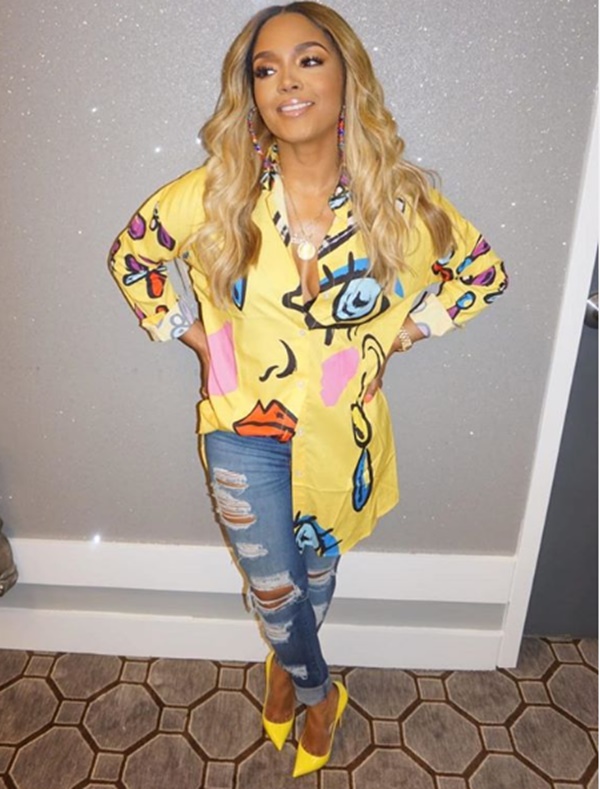 CelebNReality247.com has learned that Love & Hip Hop Atlanta star Rasheeda W. Buckner-Frost is ready to take Kirk Frost and the family on over to The Real Housewives of Atlanta.
The changeup seems weird for Rasheeda W. Buckner–Frost and Kirk Frost, but a lot of celebs know each other so switching shows aren't such a big deal. The ladies already know each other.
According to sources, typically Bravo prefers NOT to bring in women from other reality shows, but they are giving Rasheeda an opportunity.
A trusted Bravo insider who explained:
Rasheeda'a contract with Love & Hip Hop ends this season, and so she's trying out with The Housewives.
The insider continued:
She's already friends with the other housewives, and she has plenty of drama in her life. I think that she may get chosen.
Rasheeda W. Buckner-Frost has truly been through it with her husband Kirk Frost and his infidelity over multiple seasons, but the last incident he ended up knocking up his side chick. Now, Kirk is co-parenting a child with his side chick Jasmine Washington.
Wifey, Rasheeda chose to stay with Kirk and work things out and has even started to help co-parent his new son.
Love and Hip Hop: Atlanta star, Rasheeda husband Kirk will be opening a restaurant in Castleberry Hill that carries her name. Frost Restaurant and Bar, currently in permitting with the City of Atlanta, will replace Studio 281 at 281 Peters Street.
She has plenty of drama to bring to the Housewives of Atlanta so we will keep you posted if she joins confirmed Peach holders Marlo, Nene, Kandi, Porsha, Tanya and Cynthia.
Eva Marcille is likely returning as a "friend" to the show and so is Kenya Moore. Shamari Devoe has not yet been asked to return.