It appears tis the season to break up if you're part of the "Love and Hip Hop" family. First, it was Lyrica Anderson and A1, then Joe Budden and Cyn Santana, and now it's Maino and Maggie Carrie.
"Love and Hip Hop" Maino and Maggie Carrie have allegedly broken up. Read on…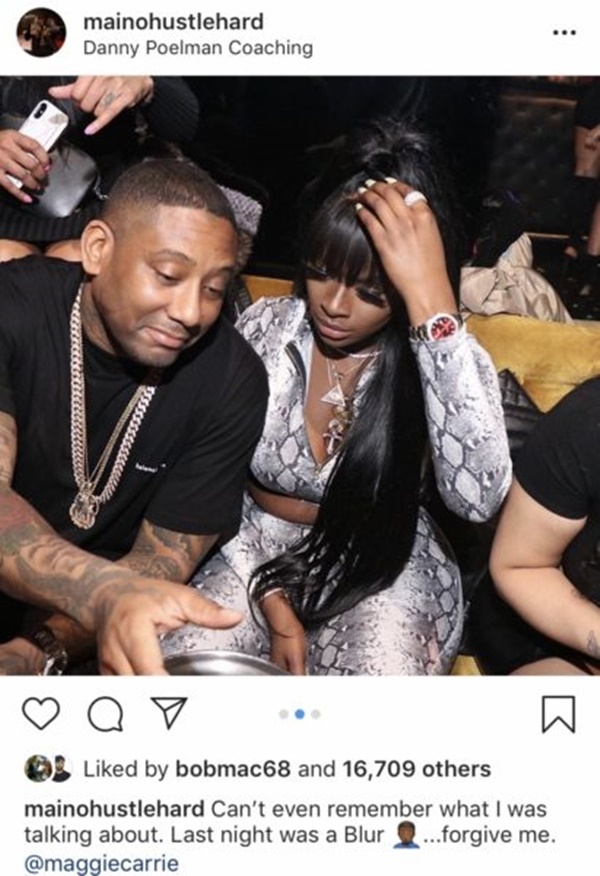 CelebNReality247.com has the latest on "Love and Hip Hop" Maino and Maggie Carrie that the two of them have decided to end their relationship.
During their run on "Love and Hip Hop" Maggie Carrie was having issues that Maino didn't take as a serious singer and that put a strain on their relationship.
In the early morning hours on Sunday, Maggie made it simple and plain for Maino and their followers that she wanted nothing to do with her bae of three years.
She posted this to let everyone know its O.V.E.R. with the meme:
SINGLE.COM IN CASE YOU MISSED THE MEMO
She drew her line in the sand with this angry caption:
Don't tell me nothing about this n*gga. That's not my n*gga!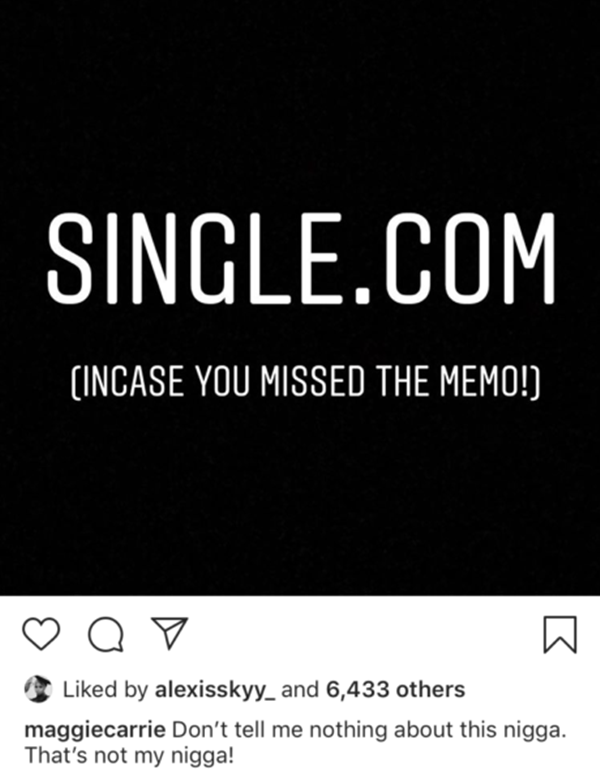 On the flip side, Maino admitted at being the problem and why Maggie broke up with him.
Maino took to his Instagram Story with an apologetic post.
He starts off saying:
I need help…Seriously!!!!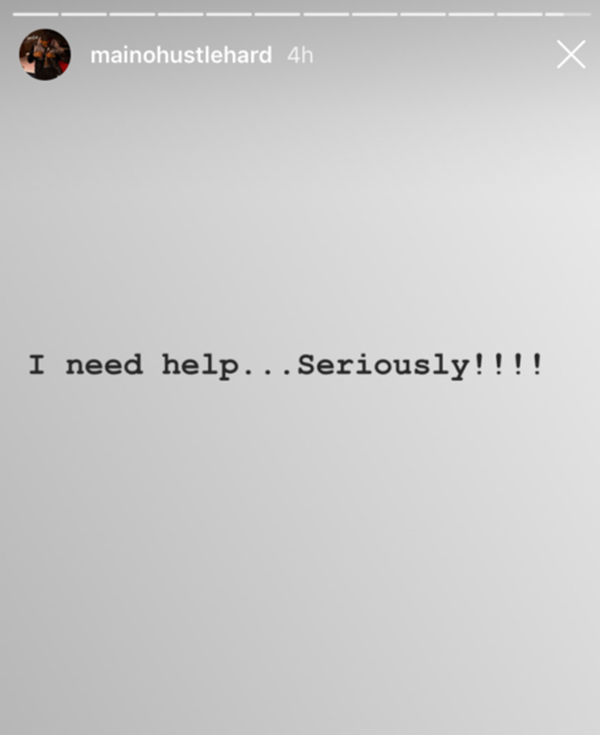 Then admits its all him:
My self-destructive behavior is gonna be the Death of me. Deep down I know I'm better than this. I'm failing at all the areas that really count…I could be a better father, a better friend and I totally failed at my Relationship. I gotta pull it together.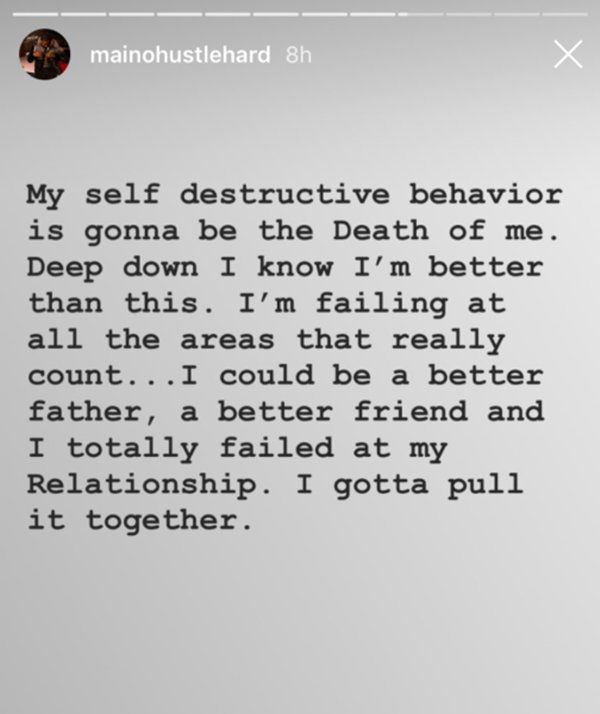 Maino and Maggie Carrie haven't had the easiest relationship. since she was one of the victims of the infamous T.I. concert shooting at Irving Plaza. Rapper Troy Ave was also shot that night. Maino had also assumed partial responsibility for taking care of her disabled older brother.
We hope they work it out.