Jersey Shore's Mike The Situation Sorrentino was spotted with wife Lauren Pesce in his first prison photos.
Continue on to see Mike The Situation Sorrentino and some familiar faces who recently took a Double Shot at Love…

CelebNReality247.com reports that Mike The Situation Sorrentino was seen with his wife and friends in a series of photos.
On Friday, Mike The Situation wife Lauren Pesce shared several photos of the Jersey Shore star wearing his prison uniform inside the New York correctional facility.
The snaps are the first to be shown of Sorrentino, 36, inside the correctional facility since he began his eight-month tax evasion sentence in January.
Mike is looking real good alongside his wife, 34, and Jersey Shore castmates Pauly "DJ Pauly D" DelVecchio and Vinny Guadagnino aka The Keto Guido.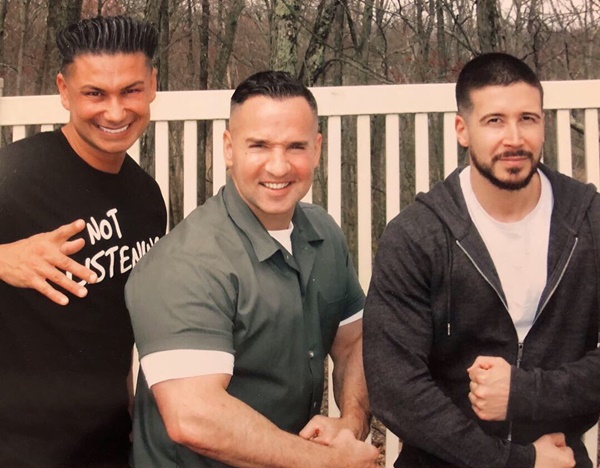 The good thing is Sorrentino looked happy and healthy, as he showed off his large bicep muscles.
Yes, it appears he's been hitting the weights, and that is a good thing.
Quoting one of her husband's favorite sayings, Lauren captioned the images:
Tough Times Don't Last, Tough People Do ?? #FreeSitch
Lauren added:
THE COMEBACK is always GREATER than the setback ?? #FreeSitch ??
Fans have weighed in about Mike's wife saying:
She's a real one! You did good in marrying her Mike.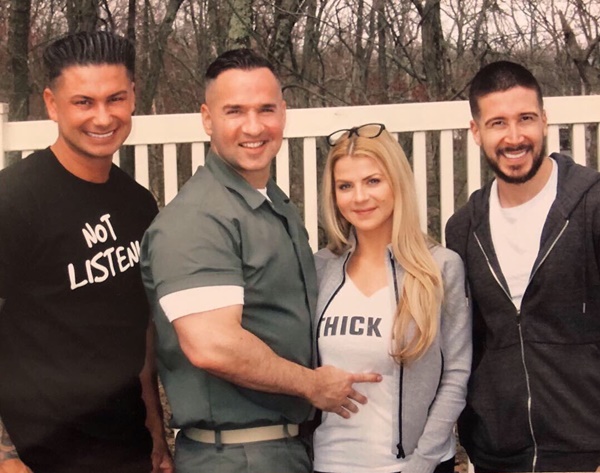 Doesn't Mike look great?
It appears that prison time has done him some good. No fast food and doughnuts or snacks. The Situation looks like he may have gotten those abs back like back in the day, and we know Lauren is probably happy.
Look at how big his arms are.