Jersey Shores Family Vacation 3 is coming soon to a TV near you, but before the new season airs here is the latest on Nicole "Snooki" Polizzi.
Nicole "Snooki" Polizzi posted a photo of herself this week showing off her baby bump and to make things interesting she revealed the name and gender of her third baby. Read on…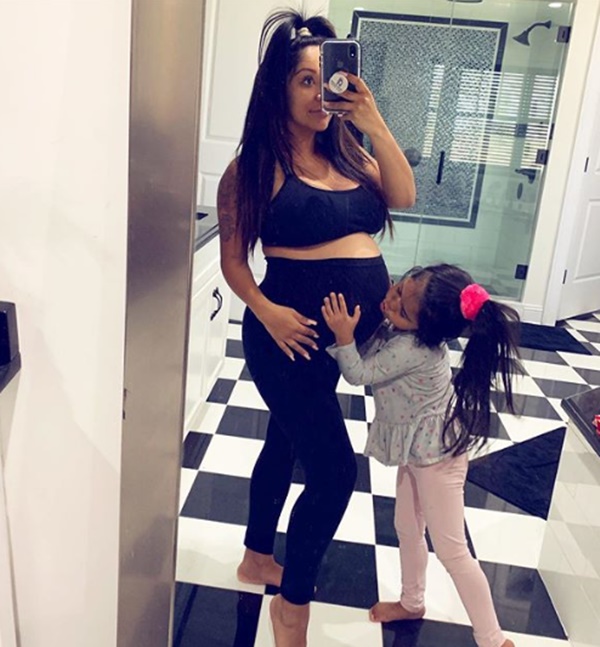 CelebNReality loves all the Guidos of the Jersey Shore so we just had to share the news of Nicole "Snooki" Polizzi third baby on the way.
Nicole Polizzi took to Instagram to pose for her baby bump selfie saying:
BIG MAWMA ?? #almosttime #ANGELO ??
Yup, it's a Bo-o-o-y-e-e-e! And thanks to Snookie's big reveal, her sons name will be Angelo.
The pregnant reality star casually dropped the reveal on her Instagram Story Thursday as she opened presents for her unborn son from fellow Jersey Shore star Deena Cortese, telling the camera:
Look what Deena got me! Deena, when I opened this, I cried. So you guys know the name. It's going to be Angelo.
BIG MAWMA Snooki told US Weekly when asked about maternity leave:
That's not a thing. I'm probably gonna take a couple of days off but my mental state is always thinking about work and my brand, and expanding it and improving it and making it better. So taking a day off…that stresses me out, actually.
The Polizzi family will soon be five. Snooki Polizzi-LaValle (31) and her handsome husband Jionni LaValle (32) share two children; Giovanna Marie LaValle (4), and Lorenzo Dominic Lavalle (6).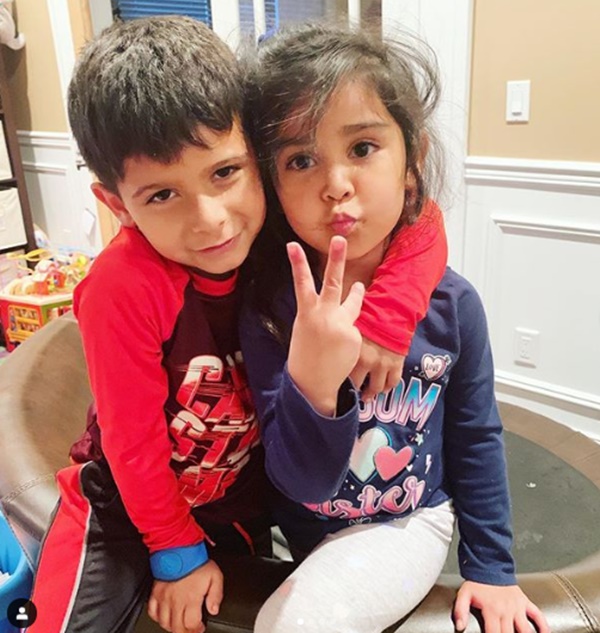 Soon the couple will be celebrating their third son Angelo who is due very soon – sometime in May.