This was NOT the news that Love & Hip Hop Atlanta's Tammy Rivera wanted to hear on New Year's Eve.
On NYE Tammy Rivera received a call that her cousin was killed, which in return put an end to her plans. Read on to see what Waka Flocka's wife had to say…
CelebNRealit247.com reports that reality star Tammy Rivera mood was completely changed once she received the terrible news.
Tammy Rivera has been circumstanced to experiencing grief and mourning while bringing in the new year. The "Marriage Boot Camp: Love & Hip Hop Edition" star shared on social media her cousin had passed away.
She took to Instagram with this caption along with a message:
I'll drink tonight until the pain is gone.
The message read as follows:
I was excited about the new year until I got the call last night that my cousin was killed tonight as I thank God for allowing me to see the new year I'll be crying for you Chris even tho I know I should be rejoicing that you made it ot this hell hole…it still hurts the same tell Aunt Tammy [hey] for me!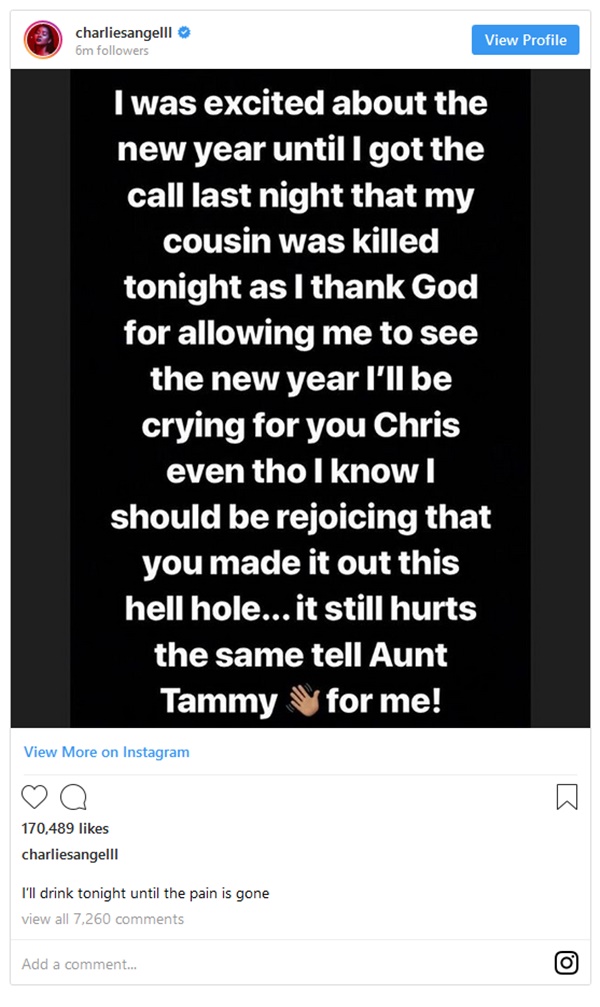 Stay strong Tammy. Losing someone close is the hardest thing to handle and being on New Year's Eve makes it all the harder.
Prayers.