Van's girlfriend Jenn is a ride or die chick and when you mess with Van you messing with Jenn. Basically, don't come for her man, and she won't beat yo @ss!
She ain't playing no more. Jenn confirmed the speculation that Van Johnson and Ryan Henry are beefing again, but she's got beef with Rachel too. Read on to see how Jenn Confirms Beef…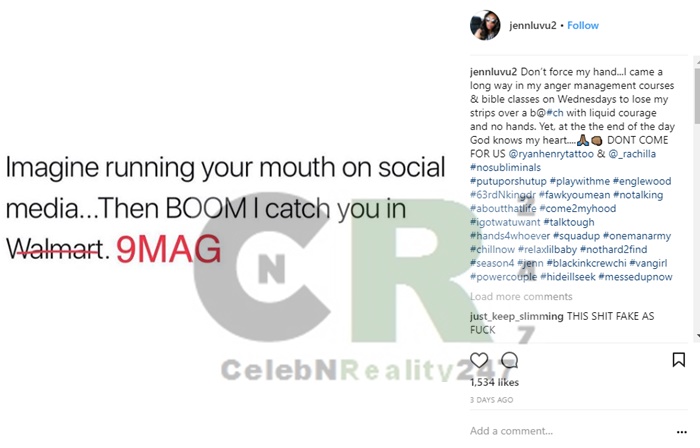 CelebNReality247.com got confirmation via Jenn who took to social media to let Rachel to start looking over her shoulder.
Van's girlfriend Jenn not only confirmed the two are beefing, she's ready to rip the curls off her head.
Jenn Confirms Beef by taking to social media stating:
"Don't force my hand…I came a long way in my anger management courses & bible classes on Wednesdays to lose my strips over a b@#ch with liquid courage and no…"

"…hands. Yet, at the the end of the day God knows my heart…. DONT COME FOR US @ryanhenrytattoo & @_rachilla #nosubliminals #putuporshutup #playwithme #englewood #63rdNkingdr #fawkyoumean #notalking #aboutthatlife #come2myhood #igotwatuwant #talktough #hands4whoever #squadup #onemanarmy #chillnow #relaxlilbaby #nothard2find #season4 #jenn #blackinkcrewchi #vangirl #powercouple #hideillseek #messedupnow"
Van co-signed Jenn's WARNING SHOTS on Instagram, writing:
"I stand behind her because that's my queen ? and as her King ? she follow my lead #BOSSSHIT"
[rpi]
Last season we saw Rachel going off on producers of the series in Cabo, so we can only imagine the drama heading this way once the new season starts.
Let's NOT forget Ryan Henry said he was done and had quit after all the Kat Tat drama, but it appears he signed for another season of mayhem, fights, twerking and drinking.
What does Ryan and Rachel think how Jenn confirms beef with Van?
The laughing!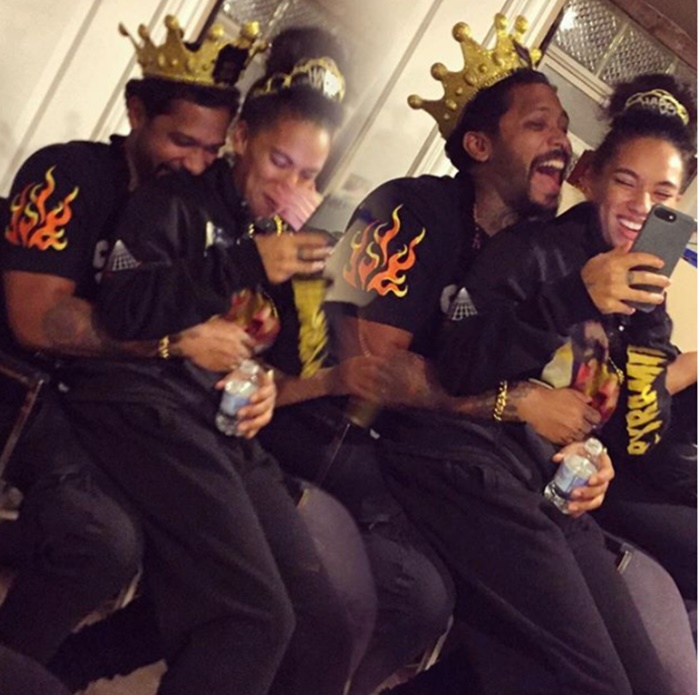 Black Ink Chicago is going to be LIT!