You're NOT going to believe this bit of crazy, but Blac Chyna's young hung and d—b  18-year-old rapper YBN Almighty nose is wide open!
Wait until you see what YBN Almighty just did this week on social media and everyone is up in arms if Blac Chyna said yes or no? Read on for the tea spilling…
CelebNReality247.com caught wind of this millennial proposal by YBN Almighty to his girlfriend Blac Chyna.
Here is the tea spilling:
Rumors started swirling after YBN Almighty Jay decided to take to social media and propose to Blac Chyna.
Umm, what happened to getting on one knee and proposing?
But isn't this ish too soon? And talk about a stab in the back to Rob Kardashian if she actually said yes!
Basically, the big question is, "will Chyna be walking down the aisle with her 18-year-old millennial rapper/boyfriend?"
YBN Almighty Jay album sales have been less than appealing, so maybe that is why he popped the question on social media.
Take a look at the photo of YBN asking Chyna for her hand in marriage: #SMH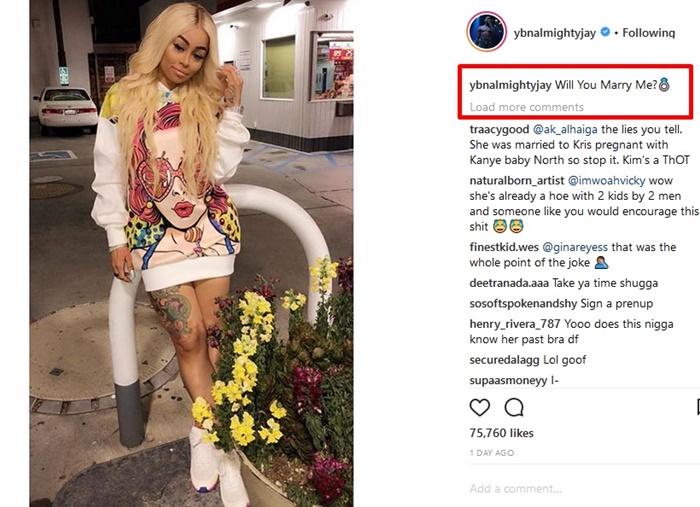 What do you think of YBN Almighty Jay asking Chyna to marry him? Crazy, dumb or stupid?
Thoughts?