The big talk this week has been Princess Love claiming that she wants a divorce from Ray J.
Now, a couple of friends from Love & Hip Hop Hollywood are chiming in and trying to give them both some smart advice. Read on because Princess Love NEEDS to listen to A1 Bently and Zell Swag…
CelebNReality247.com reports that once again Princess Love is feeling unloved since Ray J is out and about networking and closing deals to better his family's life.
You might say we are pro-Ray J when it comes to Princess Love, and we are because this argument is petty.
Princess Love continues to drag her husband Ray J after a dumb argument in Las Vegas. Now, she is all over the blogs airing her private family matters. Just because she is a reality TV star doesn't mean she NEEDS to go FULL KARDASHIAN about everything. Even Kim, Khloe, and Kylie know somethings are best private.
Both of them are wrong, especially if Ray J is telling Princess, "I filing for divorce first" when they fight.
What it is showing is Ray is TIRED of ALL the complaining and if it comes to him having to be a single man and a father who is forced to co-parent so be it.
As for Princess Love, this has been an ongoing problem with her since they started dating. Yes,  he got around, yes women throwing themselves at him, but remember HE MARRIED YOU, PRINCESS!
You got what you wanted, Ray J Norwood as your lawfully wedded husband, and ALL YOU DO IS COMPLAIN?
If Princess Love doesn't let up, she is going to push Ray J out the door and the marriage will be O.V.E.R!
If she has a problem with Ray, talk to him, NOT social media for CLICKBAIT, sites like The Shade Room thrive off that and that is the only way they're popular.
Princess Love really NEEDS to listen to A1 Bently and Zell Swag when it comes to airing her problems on Instagram Live.
A1 tells Princess to "end ur live…you're talking out of anger!"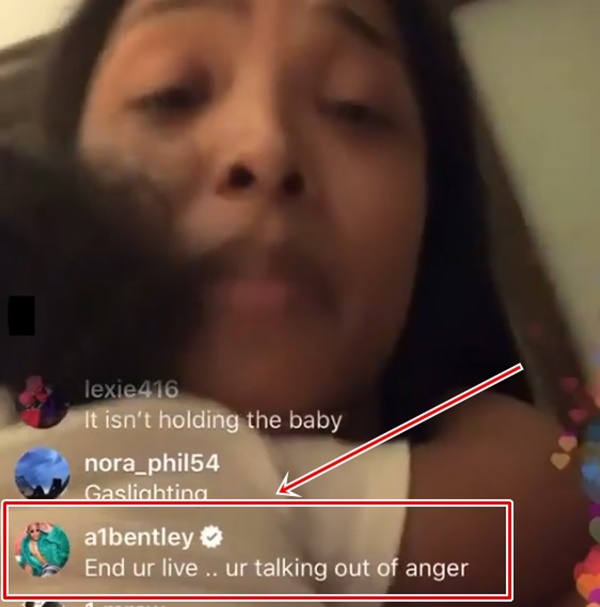 Zell Swag tells Princess Love to "figure it out!"