Just when you thought Phaedra Parks was off the radar, she continues to find a way to make headlines despite being on Real Housewives of Atlanta 10.
The latest discovery is Apollo Nida's fiancee, Sherien Almufti DRAGGED Phaedra Parks for her lies about SWAT star Shemar Moore. Read on…
CelebNReality247.com has learned that there is still no love between Apollo Nida's fiancee, Sherien Almufti and ex-wife, Phaedra Parks.
Apollo's new woman Sherien Almufti decided to take to social media SHADING the fired Real Housewives of Atlanta star, Phaedra Parks.
Apparently, Almufti thought it was utterly tacky that Phaedra tried to claim she was dating actor, Shemar Moore. Sherien poked fun at the scandal writing:
"Ex's [sic] always want attention. Sit yo worst mistake a b***h ever made a** down somewhere."
Ouch! LOL!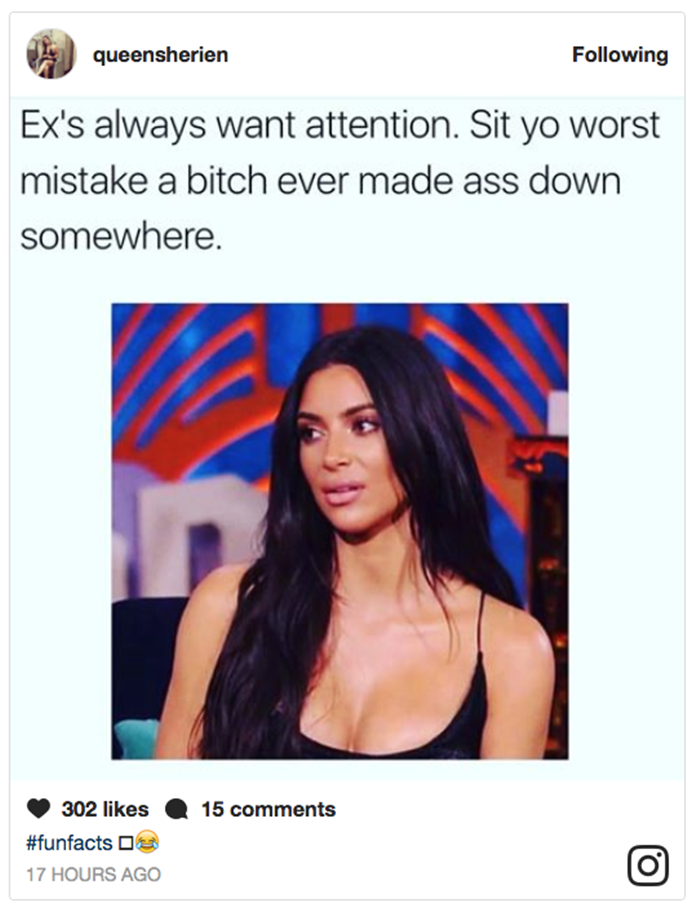 [rpi]
If you recall, during the Real Housewives of Atlanta season 9 reunion, Phaedra made some slanderous claims against her ex-husband, Apollo Nida. His finace Sherien was NOT feeling her remarks, so she promptly checked the Fraud half of Frick and Frack on IG.
"My baby!! Miss you so much, praying for you daily. You have been misunderstood, judged and ridiculed but you never allowed it to bring you down. The strength you have gives me life. Your such an amazing person inside and out. One day the world will see that! In the meantime, stay prayed up, stay strong and keep pushing. Love you so much, can't wait for the day we reunite, it's going to be magical!!"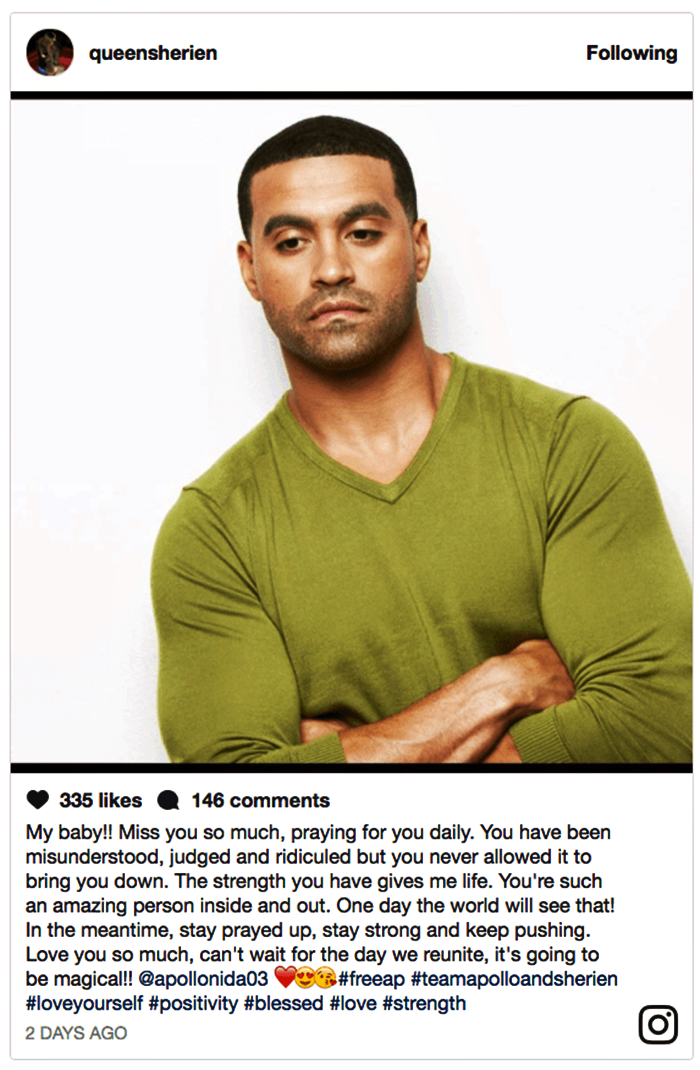 Since Parks last appearance on RHOATL she's been trying her hardest to stay relevant and get her court reality series picked up, but no one is feeling her. It's because of the lies she said about Kandi Burruss all last season. Everyone has been left with a bad taste in their mouth, which is why the judge show is a BUST!
What will it be called Lying judges of Atlanta?
Despite it all, Apollo and Sherien are still together: