Rob Kardashian now has a new reality show bae, Basketball Wives star Evelyn Lozada.
According to social media Rob Kardashian and Basketball Wives star Evelyn Lozada announced they were "seeing" each other. Read on…
CelebNMReality247.com has learned via Rob Kardashian that he has landed 43-year-old cougar Evelyn Lozada who was spotted on social media saying he has a HUGE sausage.
Now we see why all the ladies love Rob Kardashian.
See, it all started when Evelyn Lozada posted a comment about the size of Rob's manhood. Rob responded with a very graphic description of Evelyn's s*x game.
Of course, Kardashian fans went crazy wanting more dirty talk and more about Rob's eggplant.
Yes, their tweets strongly suggest that the two are seeing much more of each other than just dating. If we guess right, Evelyn probably has already experience Rob's manhood first hand since she said:
Rob Kardashian has a BIG Sausage!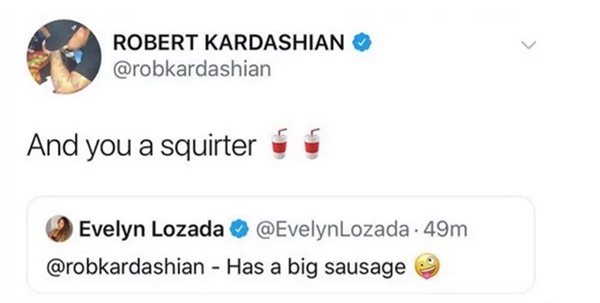 That came after Rob announced Evelyn's sex game to the world, saying:
And you a squirter!
Damn Rob and  Evelyn, PSA much with all that potty mouth talk.
If I had a bar of soap right now…I'd…wash my hands and call it a day.
The exchange Rob had with Evelyn was so explicit that both stars ended up deleting their respective tweets shortly after posting them. This isn't a shocker since Evelyn admitted to smashing French Montana earlier this year.
Rob's concerned sister Khloe noticed the exchange and immeditely wanted to know who the woman was?
Khloe asked Rob:
Rob what's going on here?!?! Who is this girl?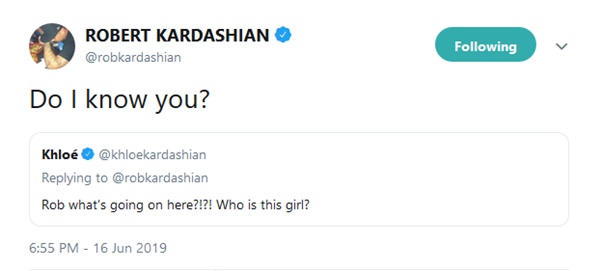 of course, Twitter chimed in with some not so nice remarks
Hopefully this is all for that MTV show Password…

This fat bastard loves gold diggers!

b–ch got a son and on twitter talking about d-ck and getting f–ked, these wh*res need to get stoned to death.