Love and Hip Hop Hollywood 3 is back and things are HEATING up for the cast! Ray J FORCED To Have Princess Love Sign a Prenup or NO Wedding!!!
Flip and get all the tea on the flip for the new season of LHHH 3…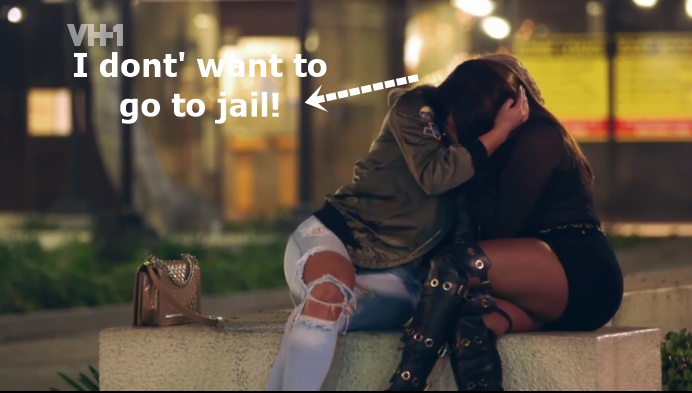 CelebNReality247.com has a first look at the new season of LHHH 3 and wait until you hear what is going down.
First LHHH 3 favorites Moniece Slaughter, Fizz, Soulja Boy, Nia Riley, Lil' Brandi, Max Lux, Willie Taylor, Shanda Denyce, Jason Lee and Teairra Mari are set to come back.
But this season things get spiced up with Safaree Samuels, the return of Masika Kalysha and Fetty Wap, Rose Acosta, rapper Kyesha, singer Lyrica Anderson her fiancé, producer A1.
Here is the tea we've learned from the LHHH 3 Extended trailer:
Ray J and Princess Love return and are navigating wedding planning with Ray's momanger, who is insisting on a prenup!

Willie Taylor + his wife Shanda Denyce face another battle as she persues her singing career while he films Chocolate City 2. But Jason Lee is starting mess with these two. He has an alleged baby mama who tries to come between Willie and Shandra claiming "I loved you and you left me hanging." Did he girl…did he?

Next is Milan Christopher is replaced by someone interesting, Safaree Samuels. A real rapper producer, or lets just say one that is really working as a producer, not claiming. Here is the made for TV love triangle Safaree, Miss Nikki Baby and Rose Acosta, which sounds like Mimi, Stevie and Joseline or Peter Gunz, Tara and Amina. Yes, all Love & Hip Hop's NEED a love triangle so this year its a guy and two women. Sorry no man on man action this season.

Then there is more crazy antics on Lil' Brandi fighting with Max Lux and keeping secrets which may lead to the end of their marriage for good!

Songwriter, Lyrica Anderson joins the cast to get her music heard. Then we have the Lil Scrappy, Momma Dee, Erica Dixon drama playing out with Lyrica, her fiance A1 and their moms. Let the Ratchetness begin! No fake butts here!

Plus we there is the return of Masika Kalysha and the drama with her man Fetty Wap that played out publically in the blogs last year. We get to recap it all and see it from a LHHH point of view, which means TURNT UP and dramatized!

Teairra Mari is the new Mendeecees of the group. She is facing jail time for attacking an Uber driver in 2015. If you recall, Mari was charged with battery, theft and vandalism on Friday stemming from a July fight with a Los Angeles Uber driver. The site reports the "Deserve" singer could possibly face a little jail time over the incident.

If you recall we previously reported that Mari was arrested last summer 2015 after she allegedly attacked an Uber driver. A report from TMZ at the time stated Mari had just finished lunch at Crustacean in Beverly Hills when she called for an Uber to pick her up. Once inside the car, the reality star asked the driver if she could use his cellphone charger to plug in her iPhone.

Moniece Slaughter is out for revenge on all of the b—hes who did her wrong…and this season she and Masika are teaming up to tags team the take down of Nikki and Lil Brandi.
Are you ready for LHHH 3, the next soap box drama?
Buckle up for drama, pettiness, hilarity and Ratchet TURNED ALL THE WAY UP on the new season of Love & Hip Hop Hollywood 3 premiering on Monday, August 15th at 8/7c.
What do you think of the drama unfolding on the upcoming LHHH 3? Will you be watching this season of LHHH?