Here we go again, Love & Hip Hop Hollywood stars Nia Riley + Soulja Boy Called it Quits For GOOD!!!
Flip and get the tea we are spilling on reality couple Nia Riley + Soulja Boy, who just Called it Quits For GOOD…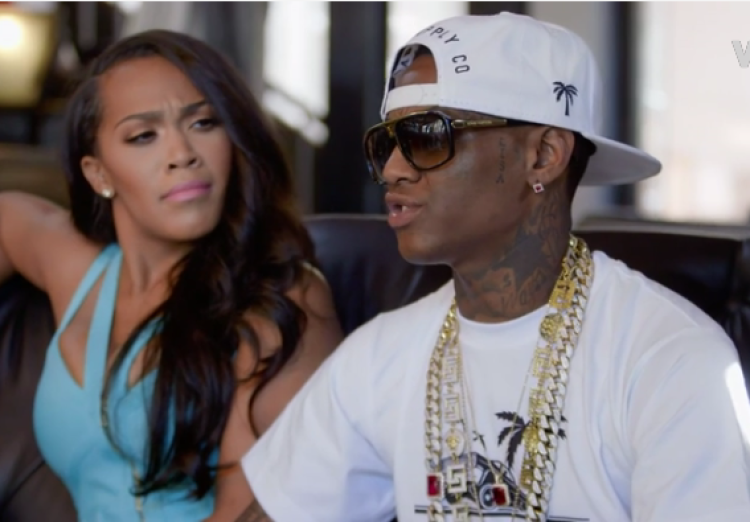 CelebNReality247.com has just got word that it looks like Love & Hip Hop Hollywood stars Nia Riley and Soulja Boy have called it quits — again!
After years of crap, cheating and disloyalty, Teddy Riley's daughter, Nia Riley, just woke up and dumped child boyfriend, Soulja Boy.
It about time, but let's be real. These two seem to find their way back to each other. Hopefully this time they don't.
We hope they can do the co-parent thing, but Soulja just doesn't seem to be daddy or boyfriend material.
Wetpaint reports:
This time the gloves are completely off as the former couple went to war with one another via Instagram.

It all began when Nia posted a subliminal shot at the "Turn My Swag On" rapper in which she declared she was single and hinted there may be another dude waiting in the wings, ready to take Soulja's spot.
Nia writes: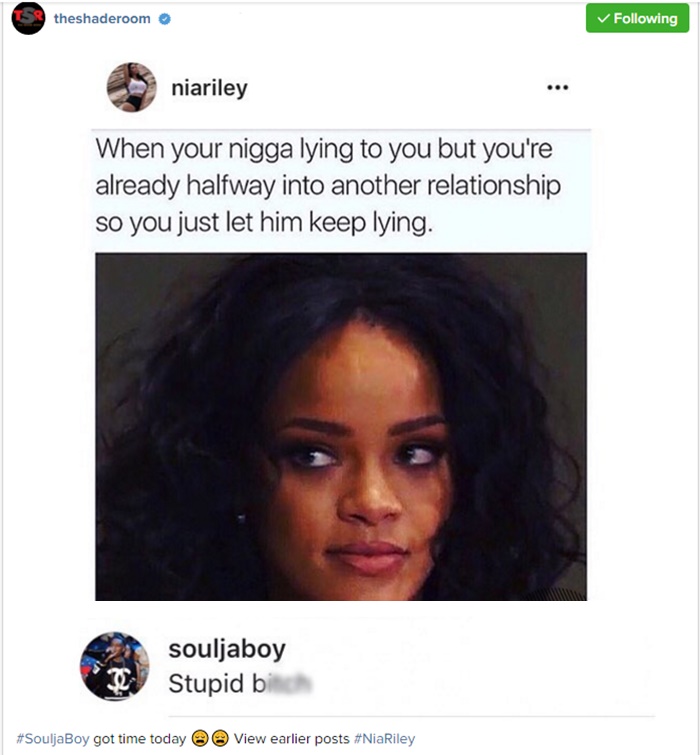 Ouch!!!
The 26-year-old emcee wasn't too happy about Nia's public service announcement and decided to tell her (and her 782k followers) exactly how he felt in the comments section.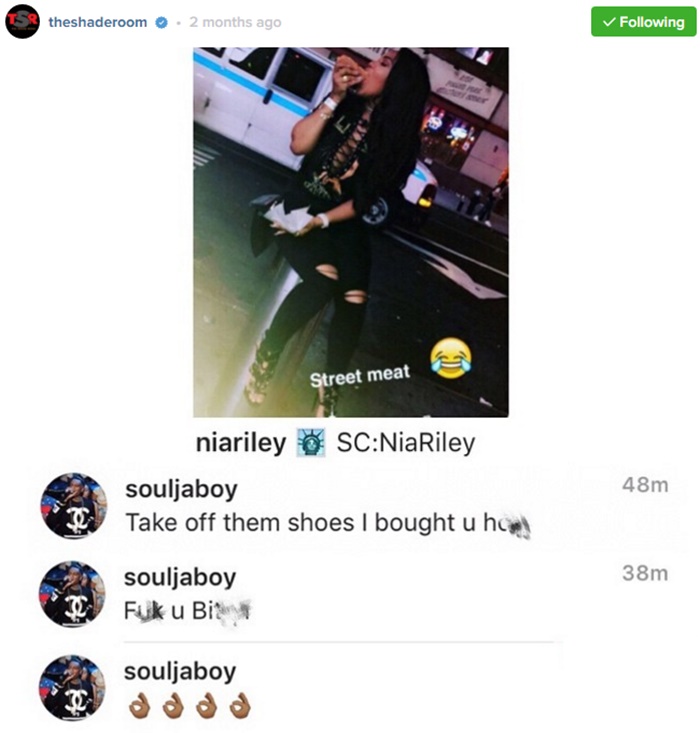 The social media tirade comes just a week before the Season 3 premiere of Love & Hip Hop Hollywood, leaving many to wonder if it's all just a publicity stunt to promote the show.