Ray J apparently has to throw his arms up when it comes to Princess Love once again.
The Love & Hip Hop Hollywood star and major entrepreneur is being chastised by his wife is constantly complaining about him being a successful businessman sacrificing family time to build an empire and provide for his family so they don't have to work. The problem is simple, it takes a strong woman to be by a person who is building a legacy. The question is, "is Princess Love that woman?" Read on for more since Ray J says Love is Lost with Princess Love…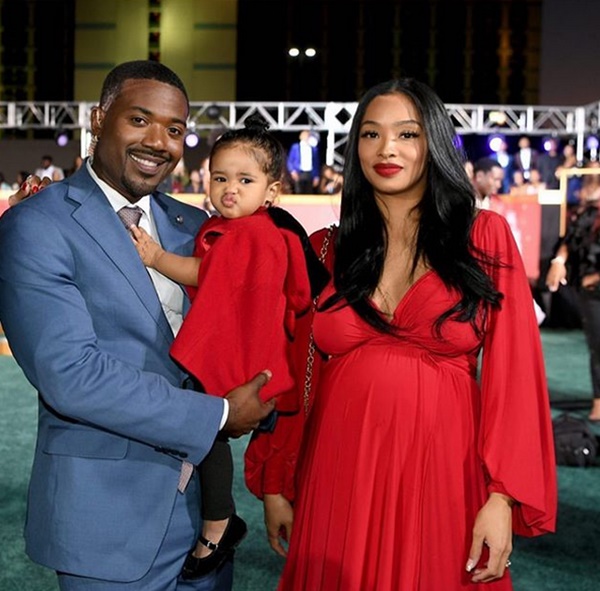 CelebNReality247.com wants to point out that All we have seen this season on Love & Hip Hop Hollywood is Princess Love complaining and nagging about how much Ray J works.
He is the man of the house the provider, without him doing what he does she would be unable to live her fabulous life. Does Princess actually realize the sacrifice he is putting in to build the legacy for his family?
Obviously NOT, because she continues to complain on social media about their relationship and sending snapshots to The ShadeRoom to make Ray J look like a bad husband and father.
Ray J took to social media to respond to the accusations made:
My heart has been heavy for the last past week. I miss my baby Melody so much it hurts! I'm so sorry the world has to watch a young relationship like ours fall down. In order to be solid in a relationship, you have to keep people out of it and let God work it out. But this hasn't been the case. I will continue being the best man and father I can be no matter what's on the other side. Without respect there is nothing. Love took a L this time. ?
Princess Love complaining about Ray J on social media. Is this how you solve family problems?
Ray J explains why he blocked Princess Love:
Then Ray J says that they NEED to have a tighter bond of trust. He points out that Princess is wrong for taking this public:
So Princess Love Norwood responds to Ray J saying that she will be filing for divorce.
All of this is petty. Grow up and be stronger than this sis because you obviously don't know how to deal with a celebrity and their drive. Or are you doing this for fame and clout?