Love & Hip Hop Hollywood star Soulja Boy has decided to QUIT the show because it is too ratchet and is NOT good for his brand. Mona FIRES Back Announcing Soulja Boy was FIRED?!?
Flip and see how Soulja Boy announced that he QUIT the series…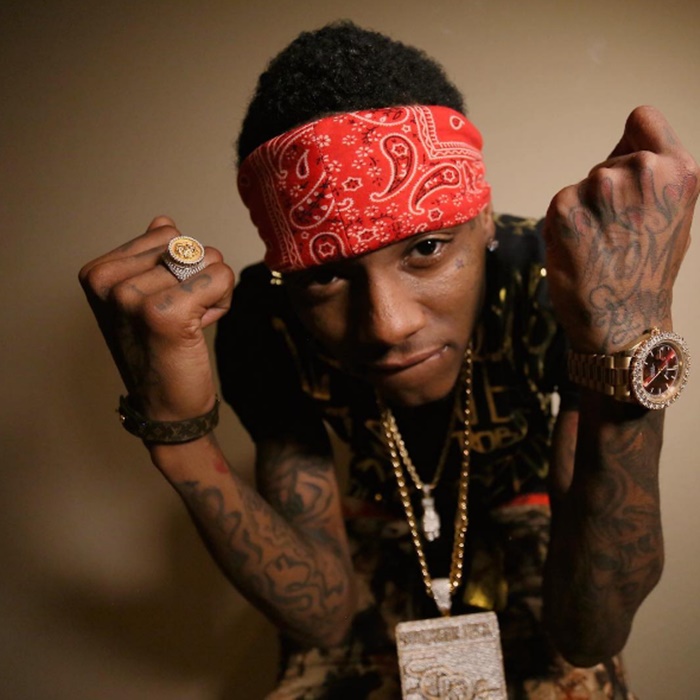 CelebNReality247.com has just heard that Soulja Boy is BLASTING Love & Hip Hop Hollywood, the show that helped to rebirth is dead career.
Lets be real, after Soulja Boy's dozens of hits that lasted from 2007 – 2010 his career fell off the face of the earth. Then he surfaced two years ago on Mona Scott-Young's third franchise, Love & Hip Hop Hollywood. He hit the series with a pluthera of cheating drama on his baby mama Nia Riley (Teddy Riley's daughter). Soulja put her through ton of crap, and she really NEEDED to dump his @ss.
On LHHH3 we have seen NOTHING on Soulja Boy since it appeared that Mona Scott-Young decided to faze him off the show. His storyline is played especially since he and Nia Riley called it QUITS this past summer.
Soulja Boy apparently is trying to save face about being FIRED from Love & Hip Hop Hollywood by calling the series Ratchet and damaging to his brand.
Here is how Soulja announced his departure on Twitter:
"I've decided to quit Love and hip hop. I feel my brand is too big for the show now. It's too ratchet. I have my own new tv show coming soon!"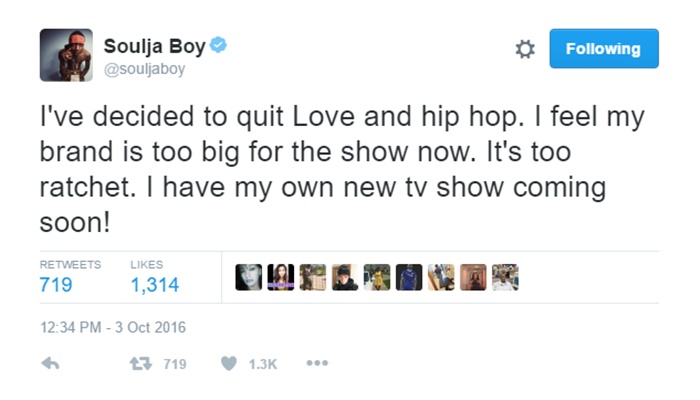 Shortly after "Yeeaaas" rapper announcement earlier this week, series creator Mona Scott-Young spills the tea letting everyone know that he didn't quit…He was FIRED!
Yikes!
Here is what Mona posted on her Instagram account BLASTING Soulja Boy for NOT being honest about his dismissal from Love & Hip Hop Hollywood.
Ouch!
While Soulja is yipping that LHHH is damaging to his brand Mona keeps smiling with LHH Miami star Trina.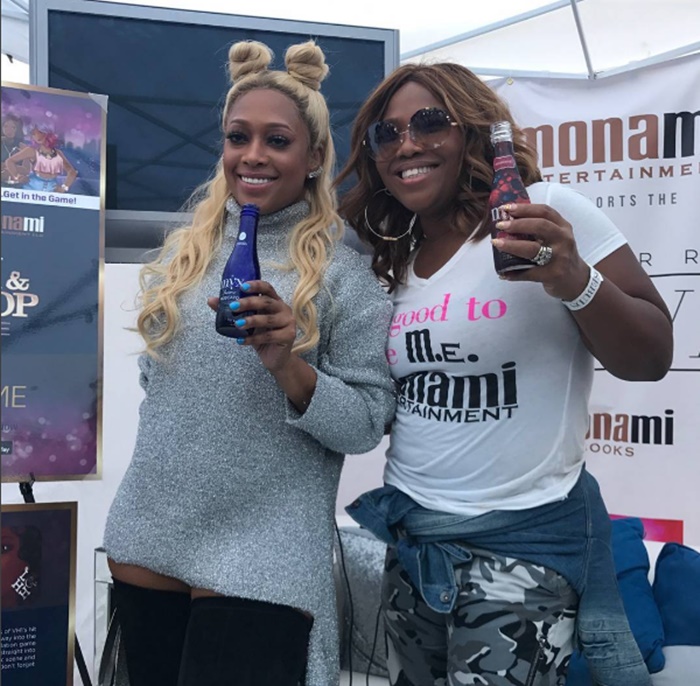 We are glad Soulja is off the show. Without Nia, his storyline SUCKED and who cares about those dame scooters Ray J is selling?
What do you think about Soulja vs Mona?