Blac Chyna is trying to clean the slate with her fans and has now decided to blame the media for the way people perceive her in the news.
Instead of owning up to the way she has put herself out there Blac Chyna blames the media. Read on…
CelebNReality247.com reports in a new open letter from Angela White aka Blac Chyna is trying to justify her life now at the age of 30 and the struggles of being a mom.
First off, Blac Chyna came on to the map as a vixen. Then she was linked to rapper Tyga after getting together with him on 9 November 2011. Next, she and Tyga got engaged on December 11, 2012, and split on April 23, 2015. She had gotten pregnant and after she had their son King Cairo, Tyga dumped her and called her a bad mom.
Since then, Blac Chyna has been linked to numerous rappers in hopes of landing one that would rise and she could become his queen. That plan failed, so she went for Rob Kardashian. She helped him get in shape and when she tried to become a Kardashian through Rob, his family shut the door on all that.
Once again, Chyna started dating a new group of rappers on the rise and NONE of them were worth it. She is currently linked to Soulja Boy, but we don't know how accurate that is. He is in jail and dealing with his own issues.
Black Chyna Sued for Unpaid Rent, but Blames Media for Reports:
To add more drama to her life, Blac Chyna was seen last week frontin like she's paid acting like she is trying to figure out which ride she was gonna be spotted in.
Chyna posted that when news surfaced that she was being SUED for NOT paying her rent on a home that was running her $16,000 a month.
The Grio reports:
Her landlord, Michael Kremerman, has filed a $48,000 lawsuit against the model turned reality TV star. Kremerman claims Chyna not only failed to per her rent, but she also breached her lease and reportedly damaged his property.

The mother of two originally signed a one-year lease for a 6-bedroom, 5-bathroom, $4.5 million Studio City home and then opted to extend the agreement to go until March 31, 2019.

The document clearly stated that the property was listed at $16,000 which was to be paid to Kremerman. However, the suit claims:

During the period of Nov 1, 2018-Mar 5 2019, the Defendant [Chyna] failed to make any rent payments.

The property owner says his former tenant now owes him $55,546.00, plus a security deposit of $25,000 and a damages fee of $18,000.06. Court documents allege that she removed "fixtures and equipment from the premises which caused extensive damage. The removal was without consent and/or Knowledge to the Plaintiff [Kremerman]."
What a waste of money.
Chyne needs a financer to help her figure how to live in her means, make money and set up her kids for life. Maybe she should date a producer or a wall street man because rappers just keep passing her around.
Here is what Chyna has to say for herself today blaming the media for the things she has done: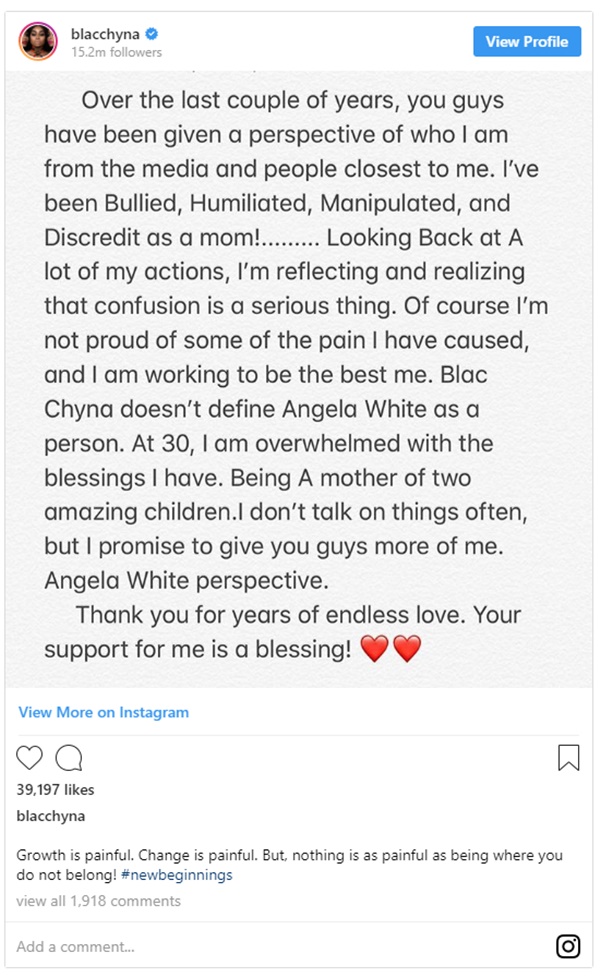 Blac Chyna has a net worth of $3 million according to FBD.