Brandi Glanville joins the list of celebrities who are TOO OLD for Hoverboard, especially since Brandi Glanville Injured By Hoverboard!!!
Hoverboards are made for kids, teens and people who are trying to cool…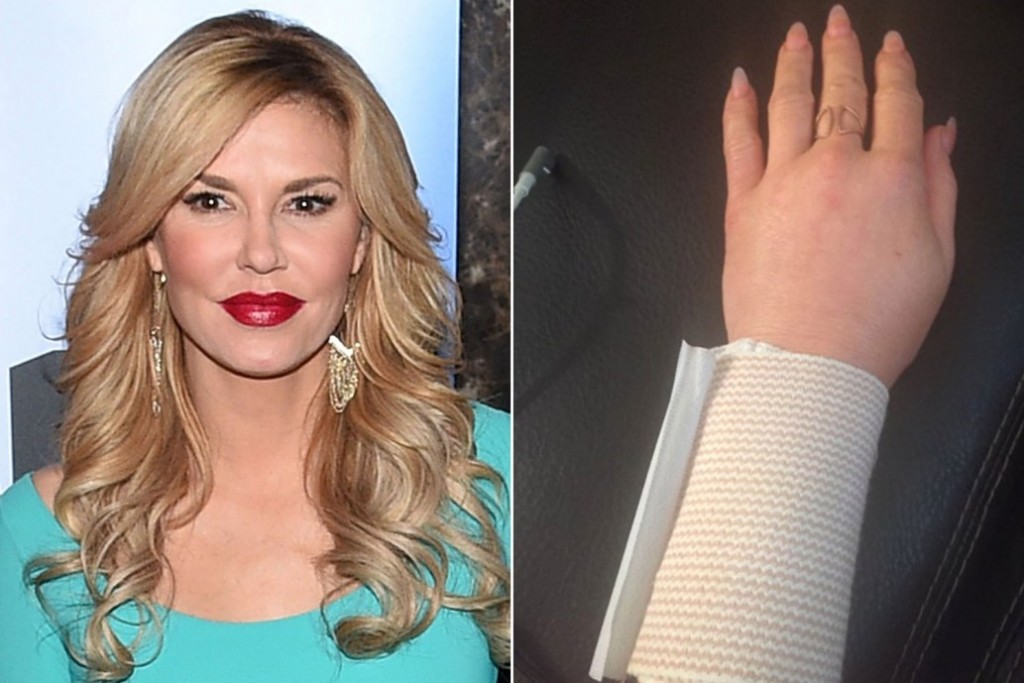 Did you hear about Brandi Glanville Injured By Hoverboard?
Glanville, who has been known to bicker with her ex-husband Eddie Cibrian's wife LeAnn Rimes fell off her Hoverboard and injured her wrist.
Before the nasty fall, Brandi posted a series of video of herself trying to get the hang of her Hoverboard:
Well it seems that the 43-year-old reality star may have looked cool dancing to Beyonce in the videos above, but she ended up eating carpet.
The unfortunate accident comes a week after Glanville posted several videos on the hoverboard zooming down a hotel hallway while doing Beyoncé choreography.
Brandi suffered a nasty fall at the hands of an iWalk hoverboard, she said on Saturday.
[rpi]
Here is what she said about her injuries:
"Swollen paw 6 stitches I'm officially done with ."
She captioned the gruesome snap:
"Antibiotics equals no alcohol, allergy to pain meds equals pain, 6 stitches & a hairline fracture #priceless."
Hooverboards are the new skateboard, but don't expect to see these things at Extreme Sporting games unless it's in the crowd and in your way.
What do you think about Brandi Glanville Getting Injured By Hoverboard?