Gregg Leakes told Andy Cohen that he never wanted to separate and find another residence like NeNe Leakes said on Real Housewives of Atlanta.
During the second part of the Real Housewives of Atlanta Reunion, Gregg Leakes said that he thought everything was good between him and Nene. Read on…
CelebNReality247.com has learned that NeNe Leakes was a bit over the top this past season of Real Housewives of Atlanta when it comes to Gregg Leakes.
On Real Housewives of Atlanta, Nene Leakes told Cynthia Bailey that her marriage was breaking up because Gregg wanted to leave.
Well, Gregg Leakes says that was NOT true. – He states that Nene was lying in the scene.
Here is how it played out: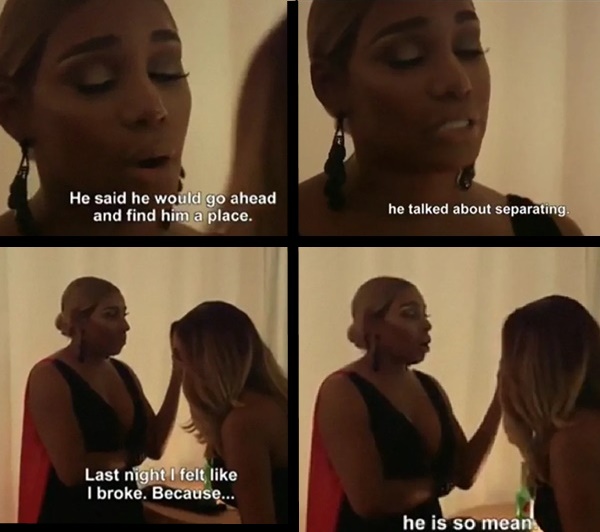 Gregg claims that on the day of Eva's wedding, he was upstairs getting dressed. And when he came down – he found that Nene had left him.
Andy asked Nene if she had ditched Gregg that day. Nene admitted that she did and said:
Yes, I ditched him.
Nene told the Bravo host that Gregg couldn't go to the wedding with her because he was too sick, but Gregg didn't see it that way. At the Wedding, NeNe was in tears reflecting on her marriage and had Cynthia thinking Gregg was in really bad shape.
The ladies were all there for her at the wedding. And yes, bad timing Marlo stirred the pot trying to have a hash it out session.