Joseline Hernandez made all the dreams come true, now that have Stevie J & Joseline Go Hollywood is wrapped, Joseline Hernandez Drops Church Video!!!
Watch Joseline Hernandez new video "Church" on the flip…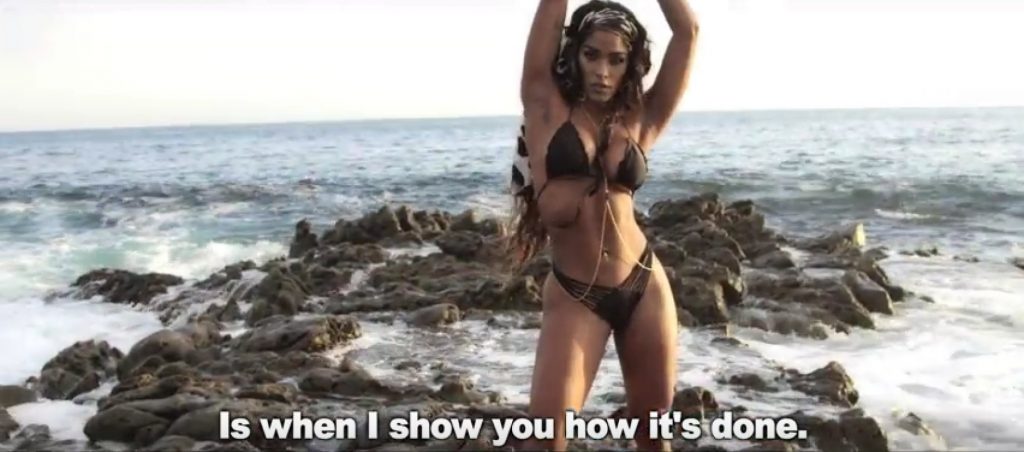 We have to admit that Joseline Hernandez new single / video "Church" is hot, compared to her previous tracks!
Stevie J has done it, he took Joseline away from the strip club and has truly developed her into a Puerto Rican Princess singer.
The Puerto Rican Princess just released the visuals for her most recent single "Church" and it's over-the-top in all the best ways. The Love & Hip Hop Atlanta starlet starts the video off telling her husband she needs to go to work "because that's all [she] knows how to do."
The lyrics are, in true Joseline fashion, about being a boss.
She is heard saying:
"You scared? Go to church. Let a b—h go to work. I make the boys go berserk. Every time I dance, he's staring at my ass. You gotta break bread, if I give you this work."
[rpi]
Joseline is looking great in the video. Money and fame has truly helped Joseline to grow into her own. Remember back in the day, people we clowning and saying she was a man. Looking at Hernandez in this video she proves she is 100% woman!
She adds:
"Today, daddy, is when I show you how it's done. Come here, right quick. Let me show you something," and then proceeds to tease us with a lot of "Are you ready?"
What do you think of Stevie J's main squeeze Joseline Hernandez new video "Church"?
Weigh in and let us know.