Looks like Tyga might not have the support of Kylie and her Klan because the Kardashian's Distance Themselves From Tyga in fears he'll RUIN their brand!!!
Tyga has warrants for his arrest is enough to make anyone take 10 steps back and the Kardashian women are doing just that…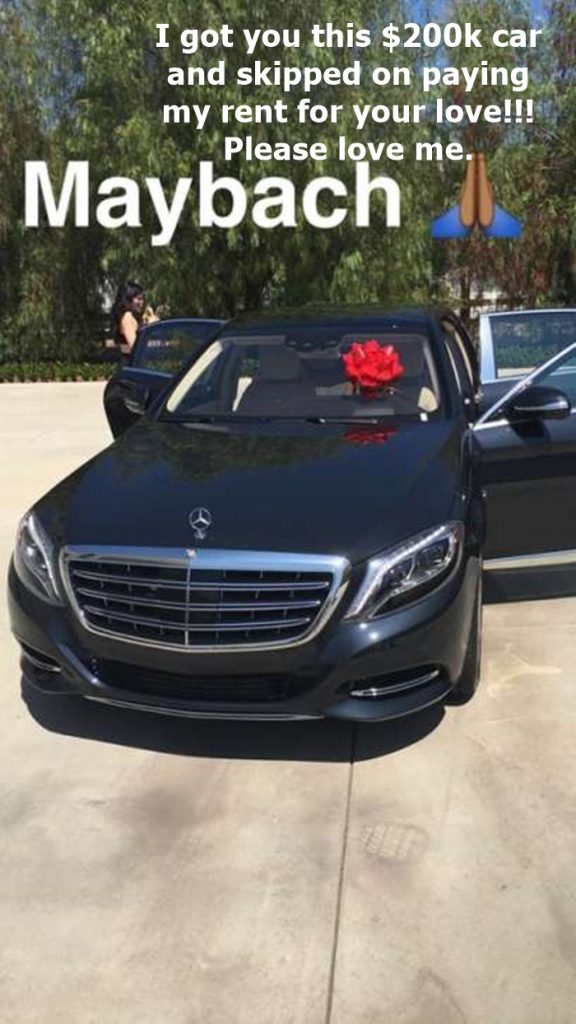 CelebNReality247.com is hearing that Kylie and the Kardashian Women no longer want Tyga around any of their reign deer games because he's worse than Rudolph and his red nose!
Here is what is being reported on Tyga getting the boot from the Kardashian women:
Tensions have risen in the camp of the Kardashians over rapper Tyga, who reportedly missed a court date prompting a US judge to order his arrest.
According to TMZ, the family are worried that such scandal could ruin their brand especially if Kylie Jenner, who is dating the rapper was with him at the time.

They made this known through a phone conversation where they told him avoiding a court date was irresponsible. According to documents filed by Rezai's attorneys and obtained by E! News, Tyga, 26, owes him $480,285.00 in damages for the formerly rented estate.

Tyga allegedly refused to make a payment of $480,000 to his landlord after it was disclosed in a law suit that he mismanaged a rented apartment. What made things worse for Tyga is that the "Rack city" rapper had no problem purchasing a brand new car worth $200,000 for his girlfriend.(as seen above)
Oops, BUSTED!
According to People:
Tyga with Lawsuit at Nightclub Says Rapper 'Will Be Detained' When He's Back in the States!
On Wednesday, Boris Treyzon, the attorney representing the rapper's landlord, Gholamreza Rezai, spoke with PEOPLE about Tyga's current legal situation after failing to appear in court on Tuesday.
"Yesterday was his day to [appear in court] and he didn't show up," Treyzon said. "We requested the court to issue a bench warrant. The court agreed with us that his actions have been not what society demands of him, so they issued a bench warrant. Now, if he comes in contact with law enforcement, they will likely detain him and keep him detained until he posts bond."
Treyzon added:
"His history in this case has been that he's ignoring this obligation and many others."

"This is not the only judgment that is against him. I think we are the only ones who took it this far, because it's a large amount. We take our representation very seriously and we will continue to do it until our client is satisfied. Hopefully, now he understands there are repercussions and we will continue to push this matter forward. We will go wherever we have to go to make sure our client is paid."
What do you think about The Kardashian Women Distance Themselves From Tyga?