"Real Housewives of Atlanta" star, Kenya Moore-Daly may have a peach, but life is nowhere close to that!
According to reports, Kenya Moore-Daly's handsome hubby and restaurateur Marc Daly have been hit with a federal tax lien. Read on for more on Kenya Moore's Husband Marc Daly…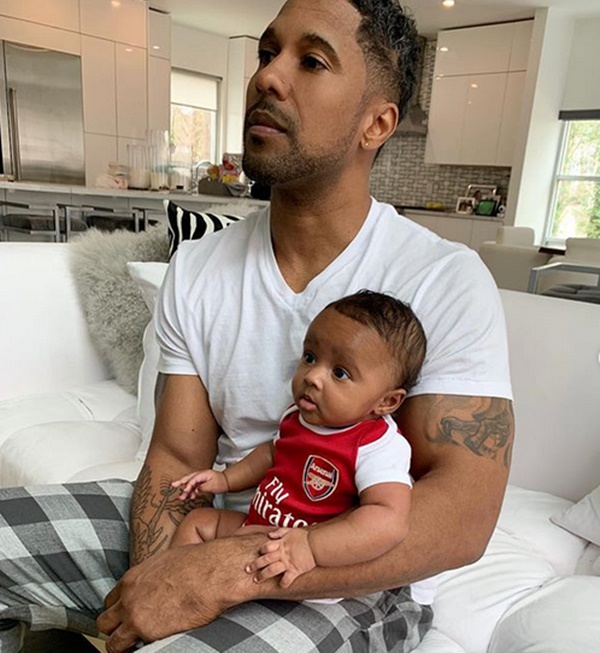 CelebNReality247.com has learned that Marc Daly has been hit with a federal tax lien, just over the tune of $100K!
Yes, it seems someone has been misfiling their taxes over the years, right Marc Daly, but we won't say names.
Anyways, what we are hearing is that the New York City Department of Finance reports that the Daly's were served a tax lien worth $111,205, which is, reportedly, still outstanding.
If you recall, Kenya Moore has returned to the show that made her a household name and now people are wondering if she rejoined to help pay some of those outstanding issues the Daly's are dealing with….like a tax lien?
We all know Kenya will surely deny all of it, but hey you gotta do what ya gotta do to make it all work in the end.
It should be no issue anyways, Kenya had previously made $1.5 million per season to twirl the pot with her fellow peach-holders. So she's got some stacks set aside in case of an emergency.
Fans of Real Housewives missed out on Kenya and Marc nuptials which producers allegedly were heated about so she got fired for season 10. We like to call it a hiatus period.
In the end, Kenya is back to stir the pot and allegedly signed on to return as a "friend of the show" for only $500,000 – That's a third of what she used to make.
Let's not forget, Marc wasn't the only one dealing with the uncle nobody wants, aka Uncle Sam because Porsha Williams was hit with a tax lien worth double the amount of the Daly's debt this past April.
There you have it.
Let's not forget that Kenya Moore's Ex-Boyfriend Matt Jordan checked into rehab following his arrest.