White ain't always right, and when it comes to th Chrisley's don't be fooled, their family is just as screw up as the rest of America.
Did you hear, Lindsie Chrisley is fearful that her father or brothers—- Chase and her older brother Kyle. Read on…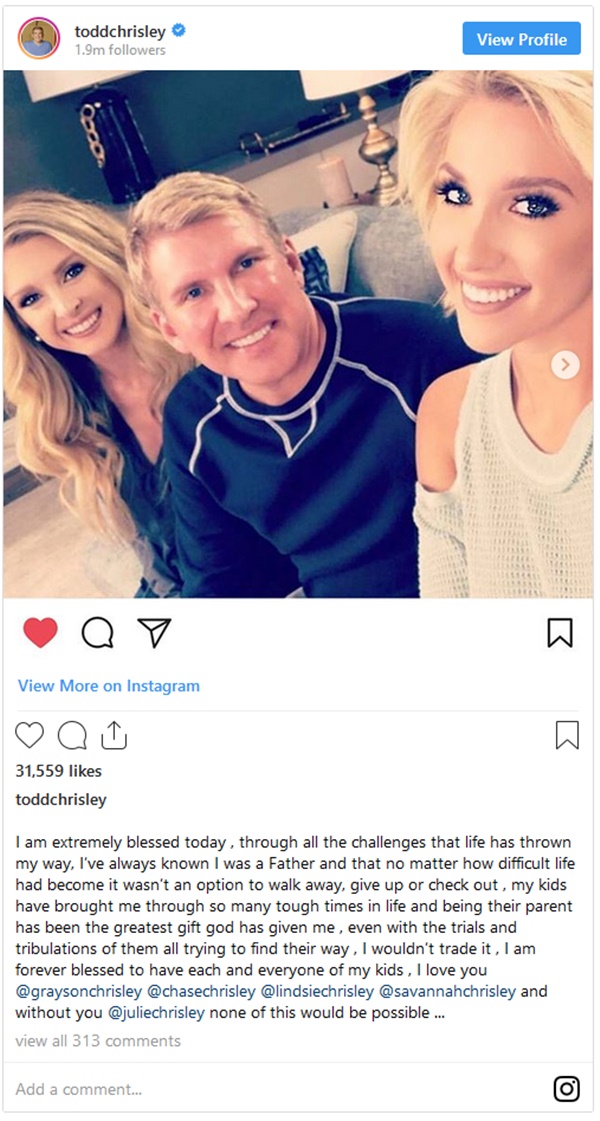 CelebNReality247.com has the latest tea spilling on Lindsie Chrisley who has claimed that her family extorted her with an alleged sex tape have resulted in the podcaster taking extra precautions for her own safety.
Wow, now this is a lot of drama to add to Chrisley family, just last week Todd Chrisley was indicted for tax evasion and now Lindsie Chrisley is scared of her family after she has alleged that they tried to extort her with an alleged sex tape?
Too much, too much, too mcuh!
Here is what we've learned about the "Chrisley Knows Best" family.
Lindsie filed a police report recently claiming that her estranged father Todd and brother Chase—both of the Chrisley Knows Best reality series—had threatened to expose her sex tape with former Bachelorette contestant Robby Hayes if she didn't lie about a certain incident. The alleged "incident" had to do with Todd and his wife Julie's tax evasion situation, for which the couple was indicted for last week.

According to TMZ, Lindsie is fearful that her father or brothers—- Chase and her older brother Kyle, the latter of whom was arrested for battery in 2012 for allegedly hitting her in the face—- will retaliate with violence. Because of this, Lindsie has hired a $130/hour off-duty police security guard to ensure her safety.
Lindsie tells the cameraman when asked about the security guard:
I just think that any time that something like this goes on within a family and things that have gone on in the past week, that it's important for me to protect my safety and for my child.
But there is more. Lindsie, who co-hosts the Coffee Convos podcast with Teen Mom 2 star Kail Lowry, but her brothers believe that she had part in her father and stepmother's indictment.