Love and Hip Hop Hollywood drama continue because new reports are claiming that Lyrica Anderson has quit the series.
The rumors are spilling and what is being said it that Lyrica Anderson was brutally beaten by another cast member during a scene. Read on for more tea…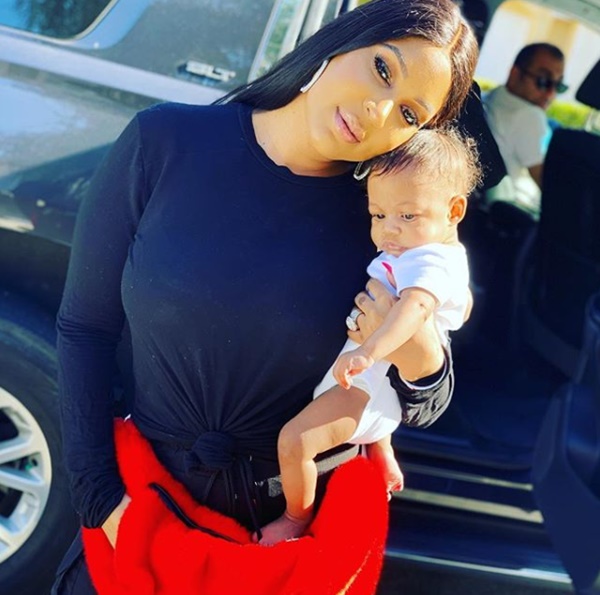 CelebNReality247.com reports that a top snitch in production is saying that Lyrica Anderson nd her husband A1 Bentley have quit mid-season, and are no longer filming with Love & Hip Hop Hollywood.
Production of the new season is filming right now, but without Lyrica Anderson and A1 Bentley.
The tea spill is that Lyrica was "injured" when a rival cast member Summer Bunnii attacked her. Summer is the side chick that has been messing around with A1 since she moved on from Offset.
The insider explained:
The two girls [Lyrica and Summer] were arguing, and out of nowhere Summer started banging on her.
We are also hearing that new mom, Lyrica was taken to the hospital and diagnosed with a concussion and numerous other injuries.
CelebNReality247.com finds this weird since it Summer allegedly claimed that A1 was into gay sex, meaning other men.
This means that A1's side chick crossed the line and should be fired since one of Love and Hip Hop rules are that you cannot physically attack another cast member on the show or be fired.
Joseline Hernandez and Tommie Lee were both FIRED from Love and Hip Hop Atlanta for that behavior, so it makes sense that Summer Bunnii would be as well.  Summer is NOT even a name on the show yet, so she's expendable. It would be in the series interest to keep one of the stars versus an unknown newcomer. We are wondering if the reports that Summer Bunnii being fired are true now?
What makes it worse is that Summer is rumored to be the side chick of Lyrica's husband A1 Bentley. If true, that would mean that Lyrica's husband's side chick put her in the hospital
Anderson recently stated:
Know your worth then Add tax… ?