Love and Hip Hop Hollywood star Marcus Black recently opened up about where he stands with his lady Brooke Valentine.
Marcus Black admitted that he was hesitant to publically reveal his feeling about Brooke Valentine, but the music producer decided he needed to let her know his feelings. Read on to see the first photos as Marcus Black + Brooke Valentine Welcome Baby…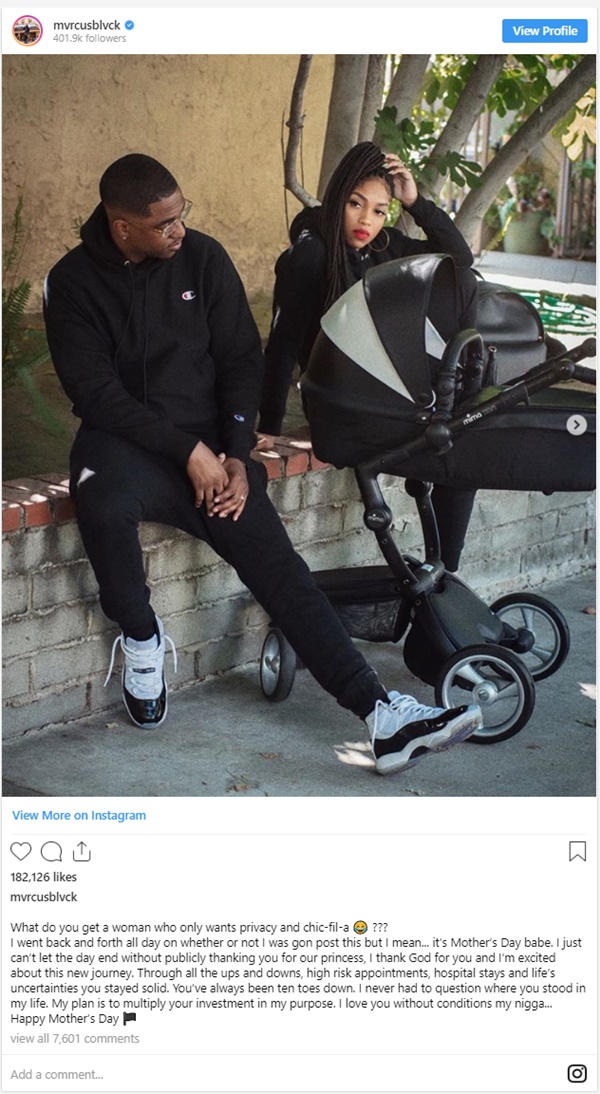 CelebNReality247.com exclusively reports that Marcus Black opened up about the mother of his child first asking "What do you get a woman who only wants privacy and chic-fil-a ????"
Apparently, you get her a baby. Yes, in case you didn't notice Marcus Black revealed that he and Brooke Valentine have had a baby since we last saw them on Love & Hip Hop Hollywood.  We dropped the tea that she was pregnant in 2018 and it appears the rumor was correct.
The music producer who has collaborated with known artists such as The Game, DJ Mustard and Eric Bellinger opened up about his feelings for Brooke and what she means to him.
Marcus Black, 32, explains:
I went back and forth all day on whether or not I was gon post this but I mean… it's Mother's Day babe. I just can't let the day end without publicly thanking you for our princess, I thank God for you and I'm excited about this new journey.
The Chicago native adds:
Through all the ups and downs, high-risk appointments, hospital stays and life's uncertainties you stayed solid. You've always been ten toes down. I never had to question where you stood in my life.
He wants Brooke to know:
My plan is to multiply your investment in my purpose. I love you without conditions my nigga… Happy Mother's Day ?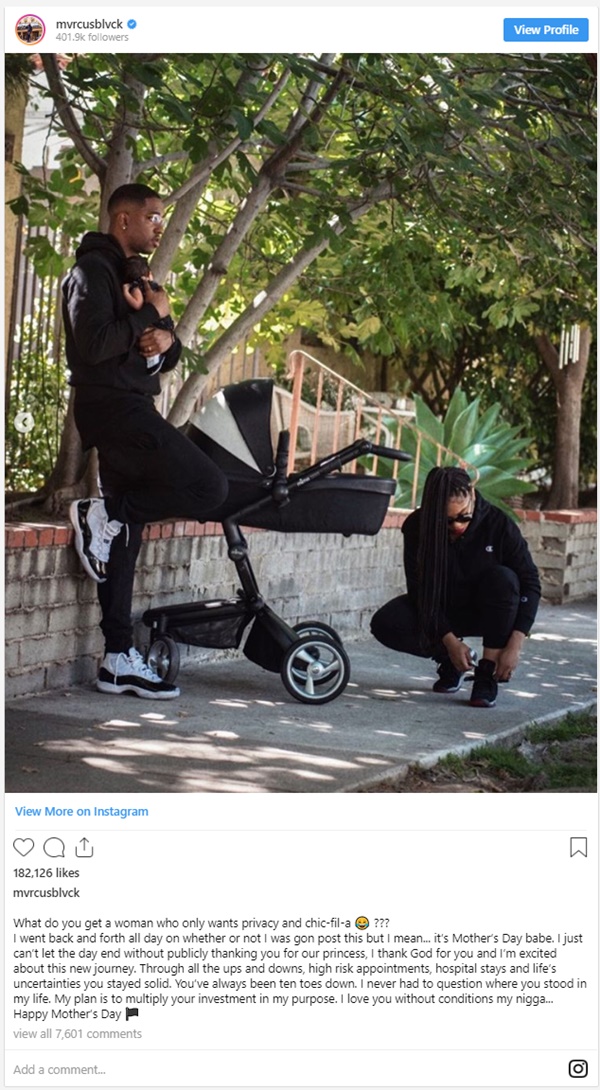 Brooke Valentine happily replied:
Oh gosh … tears … and you know I'm sweating. I just woke up to so much love from so many people I've never met how amazing is God
She adds:
Marcus you've been a pillar of strength, it's rare when you literally can't imagine life without someone or remember life before they came into it. I thank you, our family and friends for respecting my decision to keep what's real separate from the fake. I thank God for guiding us and I'm grateful to be in my own bed tonight! Amen! Love y'all ?