Momma Dee Displeased With Lil Scrappy after she learns that he disrespected Betty Idol saying he can work with her because of her confrontation with Bambi!?!
Flip and find out why Momma Dee's Displeased With Lil Scrappy inside..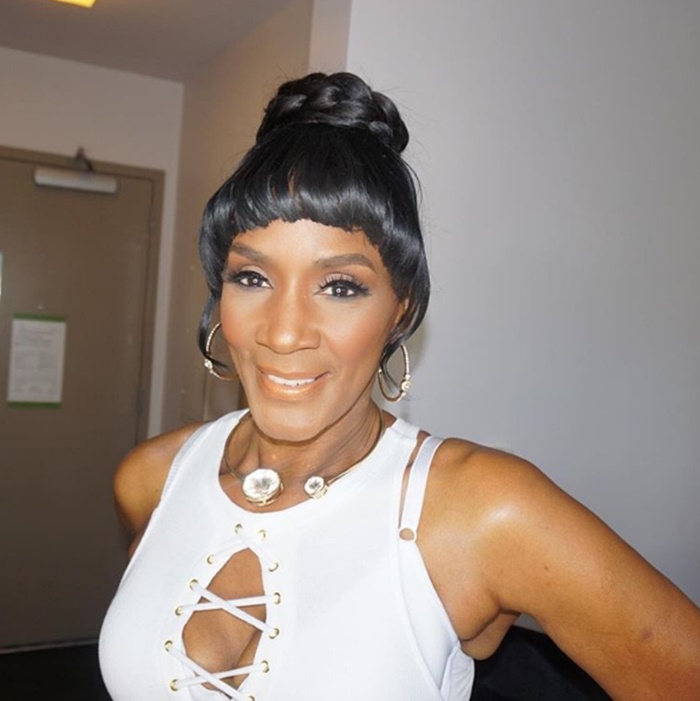 Tonight on Love & Hip Hop Atlanta 5 one of the big story lines is what Scrappy said about the Transgender Community a few months back on social media
CelebNReality247.com learned that Betty Idol who just dropped her new song "Pluto" had some concerns with about Lil Scrappy's views so she met with Momma Dee.
The two spoke and when Momma Dee learned of her sons IG post she decided to step in and meet with Scrap! Here is what Momma Dee's had to say about her son Lil Scrappy comments on social media.
While LHHATL was airing on Monday, she weighed in on Twitter:
"This is not a scripted show, we do not read off a script or teleprompter .. They give America what we give them.. #InThatOrder #Lhhatl"
Dee goes on to clarify Scrappy's statement on social media:
"My son @reallilscrappy like most men has his opinion & its his right 2 feel how he feels but its not what u say,rather how u say it #lhhatl"
She adds:
"One of my best friends is a Beautiful Transgender Woman @chanelsui happens to own a business…"

"Why do people take things so seriously!i love 2 laugh n make jokes 2 make others laugh.It's who I am, it's why I'm Momma Dee In That Order'"
she concludes:
"Jesus you better take the wheel and drive it straight over the God damn bridge!! #lhhatl"
The social media uproar regarding Scrappy's distasteful comments spread like wild fire and much to everyone's surprise Momma Dee stepped up to shut down Scrappy's views and to send her support to the trans community in a PSA captured TheShadeRoom.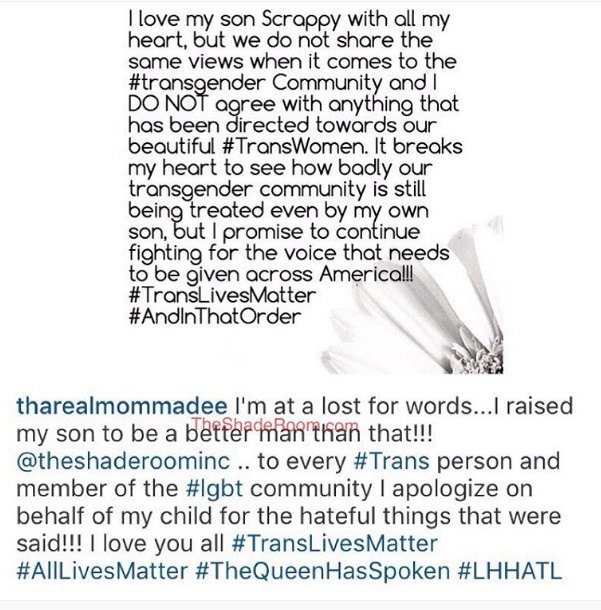 If anyone has a voice and a platform to stand up for equality of all people, Momma Dee is perfect for the job, especially in light of all the evil taking place in the world. #SPEAKUP #EQUALITY4ALL
Checkout Momma Dee's tweets: