Moniece Slaughter was getting attacked from everyone on the Love & Hip Hop Hollywood reunion pt 1. After Nikki Mudarris came at her over Safaree, Moniece Slaughter CLAPPED BACK with Receipts!!!
Flip and get the tea that Moniece Slaughter is spilling to prove herself…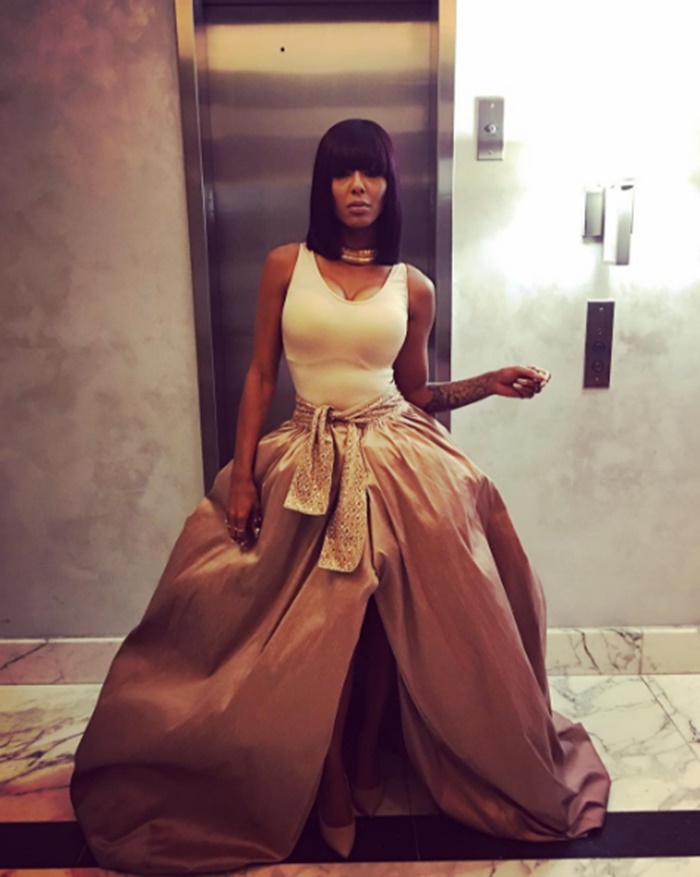 When Miss Nikki Baby tried to come for Moniece saying she slid up in Safaree's DMs, Fizz baby mama pulled out receipts for Mudarris.
Slaughter posted a screenshot of the DM in question from January 26, 2016, way before Safaree Samuels was confirmed on LHHH 3.
The message from Moniece reads as follows:
"Heard you were looking for dope female singers. Written, vocally arranged, [and] vocally produced by me!"
The singer editorialized the screenshot, giving behind-the-scenes intel, SHUTTING DOWN Miss Nikki Baby's claims that it was something else.
Slaughter writes:
"Let's clarify. Since I just saw the sneak peak to the reunion. Don't ever play me. Look at that THERE date @iamsafaree @missnikkiibaby another b—h that owes me an apology but will swear she doesn't. That's 3mo before we started filming S3 and long before I knew he was a cast member (new cast isn't allowed to acknowledge/confirm their participation until cast announcements are released from the network just in case the idiots of the world want to know how it was possible I didn't know) this dm was prompted by his interview on the breakfast club where he stated he was wanting to work with new artists not because of the show. Not because of his dick print. Simply because I think he's a dope writer. Tagged Nikki but she removed herself from the photo hmmmm!!!"
Moniece also alleges that the message was sent three months before Love & Hip Hop Hollywood had even started filming season three.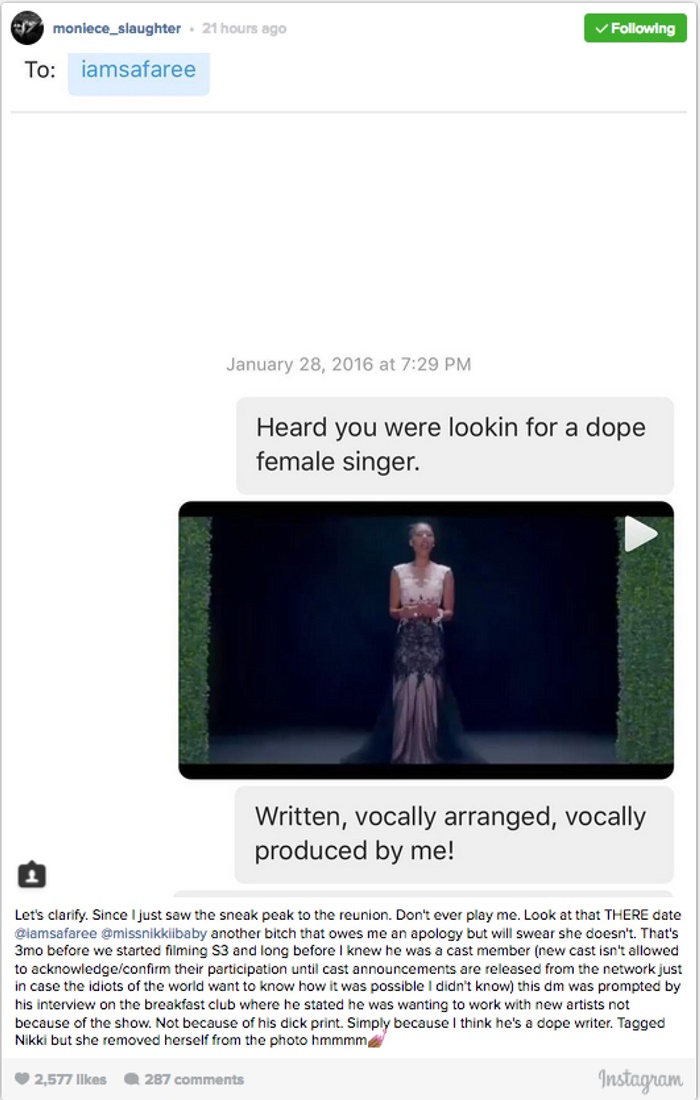 Does that mean Miss Nikki Baby was trying to twist the truth?
We all saw Safaree trying to hid his face throwing his hoody over his head.