First and foremost, NeNe Leakes is a strong woman, but she wants to make one thing very clear after becoming a talking point on Andy's show this week.
Real Housewives of Atlanta star NeNe Leakes apparently left the reunion upset so she wants to clear the air on everything. Read on…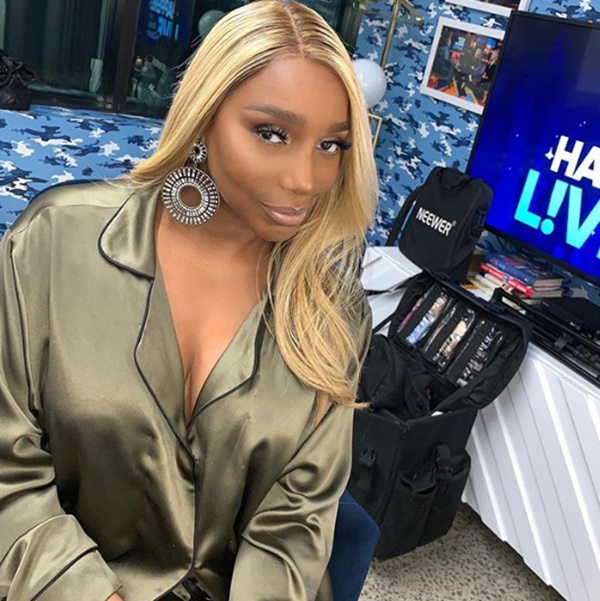 CelebNReality247.com reports that NeNe Leakes says she couldn't have unfollowed Andy Cohen on Instagram because she claims she NEVER followed him.
NeNe Leakes says she couldn't have unfollowed Andy Cohen on Instagram … because she never followed him in the first place!
Next, NeNe Leakes also made a bold proclamation following her "Real Housewives of Atlanta"co-stars Cynthia Bailey and Marlo Hampton convesation with Andy on "Watch What Happens Live" regarding the unfollow tea.
NeNe angrily tweeted Tuesday morning:
I will say it AGAIN! He wasn't following me or any Housewives! He knows this! In fact, I texted him and asked, 'Why did you say that on 'WWHL' when we don't follow each other?' ALL FACTS! Now go ask him! I NEVER need to lie. For what?
Andy replied:
NeNe is right! We follow each other on Twitter.
NeNe appreciated the response, posting:
Thank you for clearing that up! Now post this on your stupid-ass blogs.
The topic came up on Sunday's "WWHL" after a caller pointed out that NeNe wasn't following Cynthia on the 'gram. The ladies already knew the tea.
Cohen added with a laugh:
I heard that she actually unfollowed everyone on the cast except Shamari [DeVoe] after the reunion.
Marlo teased about what happened with NeNe at the reunion:
You're gonna have to tune in for the reunion for that one.
Andy chimed in saying:
Suffice to say, I don't think NeNe was thrilled when she left the reunion." Cynthia and Marlo's eyes bulged as they nodded in agreement.
The big mess why NeNe Leakes is catching flack for going ballistic on cast and crew foes back to the closet scene. She didn't want anyone in her closet. Kandi Burrus, Porsha Williams disregarded her request, then Cynthia joined in and when a camera man thought he'd get some footage NeNe lost it.
The whole thing were mostly to blame on Kandi and Porsha causing the problem, but Marlo instigated them to go in. NeNe has been dealing with a lot and that is just another issue she didn't want to deal with, so it pissed her off. Any questions?
NeNe retreated from the group immediately after and didn't make a single appearance on the following episode. Her husband, Gregg Leakes, has been battling cancer all season long, and it's admittedly taken a toll on his wife.
The "RHOA" OG seemingly addressed her recent behavior on the show with another tweet on Tuesday, reading:
I'm a strong woman! Always have been, but I am also human! In fact, I'm just like a well. I give out all the water, and when I need some, the well is dry.