Queen Key Says Sky's BF 600Breezy Is Her Baby Daddy!
Chicago-based female rapper Queen Key took to IntaLive to let everyone know she's pregnant with triplets on the way, so Sky Day NEEDS to realize Breezy is her man!
Queen Key states that First Forty-8 rapper 600 Breezy is the father. so Sky Day needs to bounce. Read on…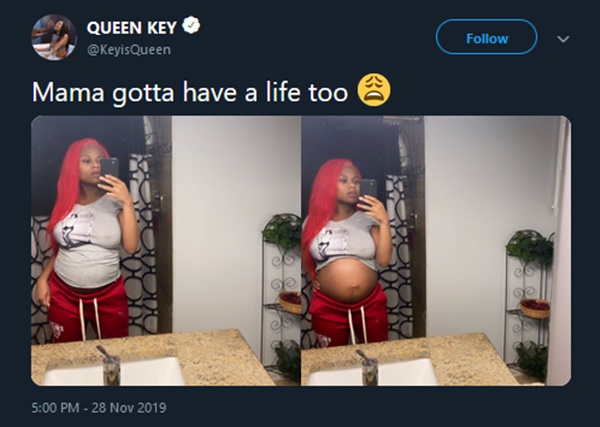 CelebNReality247.com has more drama from Black Ink Crew but this time it has to deal with rumor starter Sky Day who is currently dating 600 Breezy.
Sky and 600 Breezy made sure to let everyone know that they're a couple with multiple PDA's.
Breezy, born Antonio Valentino King, is currently in a relationship, with Black Ink Crew's Sky Day. Though, Sky quickly denied that her man is Queen Key's baby mama after she was asked by a user whether Breezy was Key's baby's father.
Sky simply said:
Nope.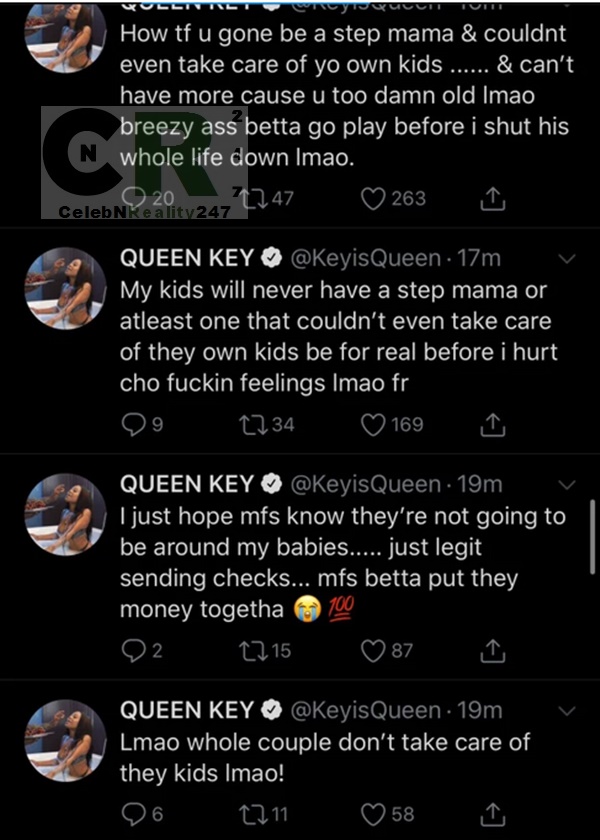 Well, that denial caused Key to launch into an angry tirade against Sky via social media, claiming that the Black Ink Crew member is on drugs, and allegedly lost custody of her children.
Queen Key said in her InstaLive session:
How TF u gone be a stepmama & couldn't even take care of yo own kids …… & can't have more cause u too damn old lmao.
Check it:
#CelebNReality247 reports that @600Breezy #babymama is coming for #FlyyyTattedSky of @BlackInkCrew #WOW #PressPlay https://t.co/ifRP3gfSB8

— CelebNReality247 (@CNR24_7) December 1, 2019
What do you think about Queen Key Pregnant by 600 Breezy with triplets?