Rob Kardashian Has Evelyn Lozada Thirsting For That Beef Cake!
Deny it all you want Evelyn Lozada it's obvious that you want some Rob Kardashian lovin'- and why not, he's looking sexy. Continue on to see how Evelyn Lozada is thirsting for Rob Kardashian beefcake…
View this post on Instagram
CelebNReality247.com has the latest on Evelyn Lozada who apparently was doing some social media flirting with Rob Kardashian. And let's be real, she is letting his sisters know she's interested.
You might recall, last year around this time Evelyn was all up in Rob Kardashian and even went as far as to say "he has a big sausage."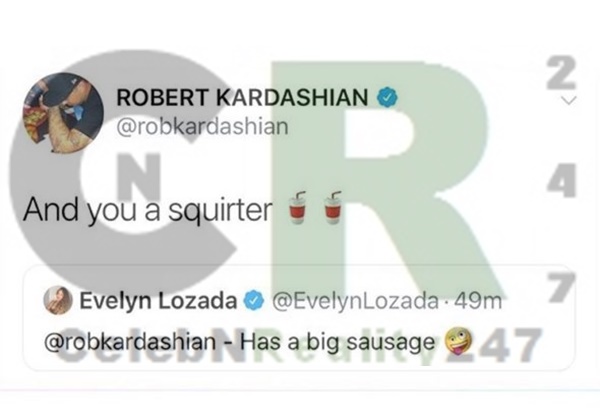 The two reality stars Rob Kardashian and Evelyn Lozada were caught mentioning each other in sexually suggestive social media posts?
Of course, The Basketball Wives star went full denial mode.
Fast forward to now, it looks like Rob Kardashian's reveal of his recent dramatic weight loss is heating things back up!
This past week the Kardashians were on Family Feud so his sister Khloe posted a few pics of the fam and the one of Rob, 33, grabbed Evelyn's attention.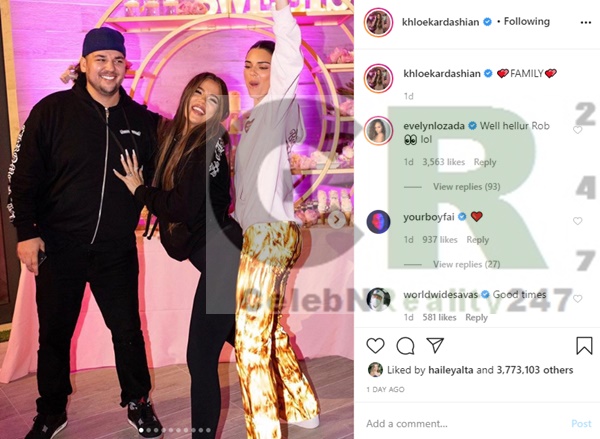 Khloe Kardashian's, birthday party hit the internet but fans were shocked to see how good Rob looked especially, Evelyn.
Now, she is thirsting for that beefcake, like Stevie J says.
Lozada made sure to comment on Khloe Kardashian's Instagram post:
View this post on Instagram
What do you think about Evelyn Lozada thirsting for Rob Kardashian beefcake?