Back in December 2018 Shaunie O'Neal and Shaquille O'Neal's oldest son Shareef O'Neal underwent open heart surgery after learning he had an extra artery outside of his heart that needed to be removed.
On the premiere of Basketball Wives, Shaunie O'Neal put on a strong face for her son but admitting she cried alone when her other four kids were not aware. Read on…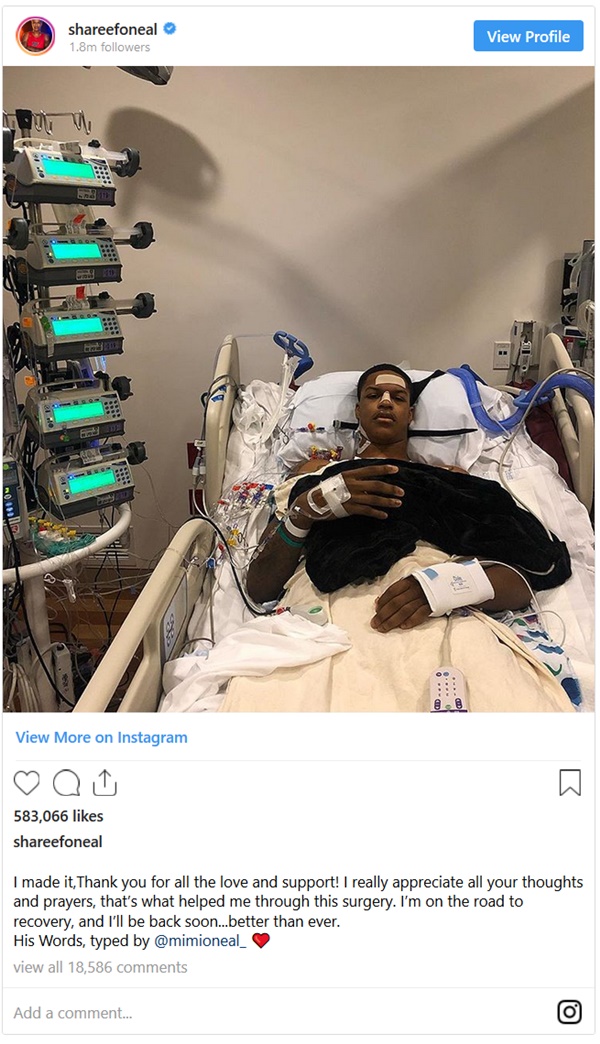 CelebNReality247.com reports that Shareef's corrective heart surgery in December 2018 played out on the premiere of Basketball Wives Season 8.
Their 19-year-old son Shareef O'Neal's surgery brought Shaunie and her ex-Shaq O'Nel who have been split for over 9 years.
During the premiere episode of Basketball Wives Shaunie put on a strong face for her kids.
Shaunie said during her confessional interview:
We're grabbing all of the kids, Shaquille and I [and] our extended family, everybody is packing up and [going] up North for [Shareef]'s surgery.
Shaunie later admitted that she and Shaquille, 47, have developed a close and functioning co-parenting relationship.
Earlier this month, the couple was spotted getting cozy during a family event. But don't get excited, these two are in a cool place, but the are not getting back together.
As for, Shareef, he was cleared to get back on the court and play basketball:
View this post on Instagram
Shaunie took to Instagram to speak on her Love event for her son:
I threw The Love Event to love on all of our family and friends who cared for and showered our family during @shareefoneal surgery! Thank you to my amazing team @elmnt13 for always bringing my vision to life!