Love & Hip Hop Atlanta star Stevie J was fired, midway through the filming of the current season of the show.
According to reports, Stevie J will appear on the current season of Love & Hip Hop with Faith Evans, but for a short time. Read on why to find out why Stevie J FIRED…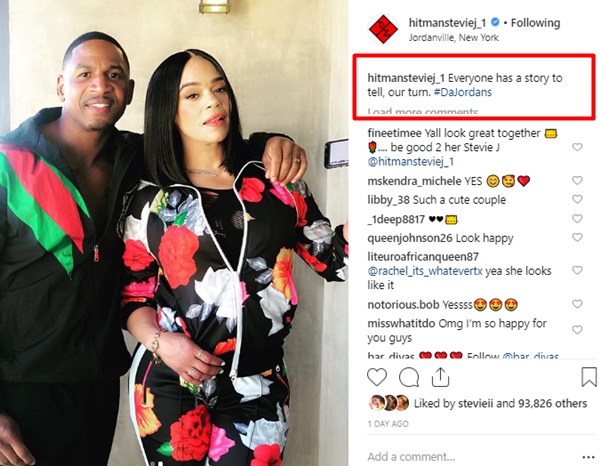 CelebNReality247.com has learned that Stevie J and his wifey and R&B singer Faith Evans will only be on the series for a few episodes.
Apparently, Stevie J has become too much to deal with.
According to multiple sources in production, Stevie J was an absolute "terror" to work with. One producer explained:
Stevie always thought he was hot sh*t. But now that he's with Faith, he thinks he's a mega super-star.
Gossip site, MTO revealed:
Stevie was ordering [producers] around, it was a big mess. Finally he had to be let go.
Stevie confirmed that he's having a reduced role on LHHATL, but he didn't explain why.
Here's what he tweeted out yesterday:

At this point, Stevie Jordan future with the Love & Hip Hop franchise is unknown.
We will keep you posted…