Does Teresa Giudice Have A Hot New Man?
While Joe Giudice is back in his hometown in Italy rumors are swirling that married woman Teresa Giudice allegedly has a new man in her life. Read on to see Teresa Giudice new man on The Real Housewives of New Jersey…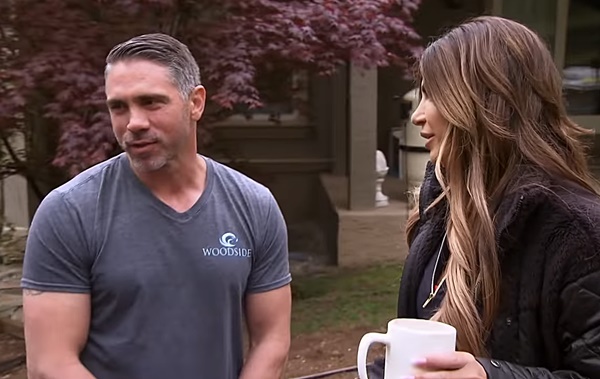 CelebNReality247.com is hearing that Real Housewives of New Jersey star Teresa Giudice allegedly cheating on her husband Joe continues.
Details on Teresa Giudice new man!
Teresa Giudice ignited rumors again when she hopped onto her Instagram live, and viewers caught a peek of a mystery man sharing drinks with her.
Fans of the New Jersey Housewives were locked and loaded when the saw the photo and the rumors started swirling right after.
Joe Giudice is currently back in Italy living his life while awaiting his November hearing to find out if her can come back to the US and be with his wife and kids.
As for Teresa, it appears she's no longer drinking alone since a photo surfaced with her arm and an unknow man drinking Tequilla.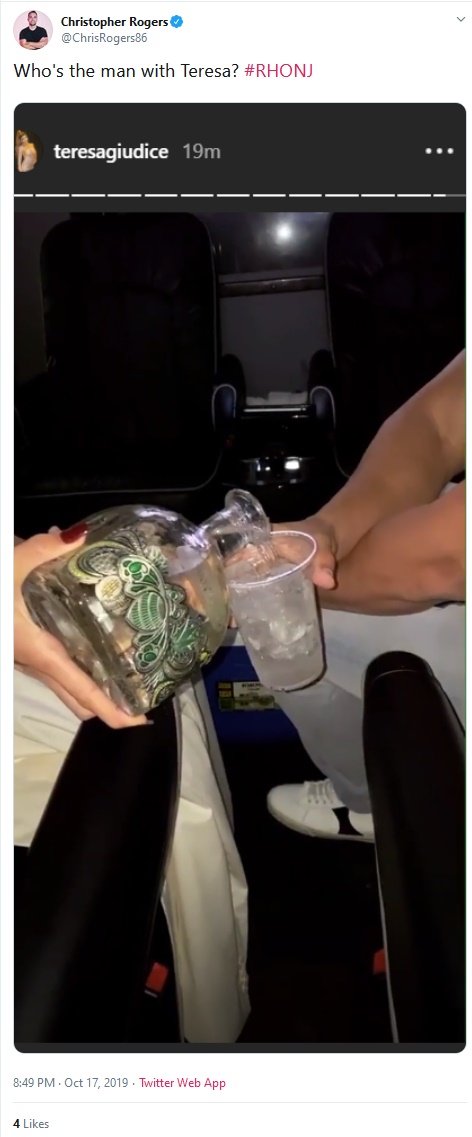 Rumors have been swirling since Joe is back in Italy that Teresa is acting like a single woman.
In a recent trailer of the show, Teresa admitted to her friends that she "hooked up" with a longtime friend of the family, Tony. She shows off his rock hard abs in a picture to the ladies – who were left stunned.
All the ladies are talking and word is Teresa is "stepping out on Joe…but she's been through enough."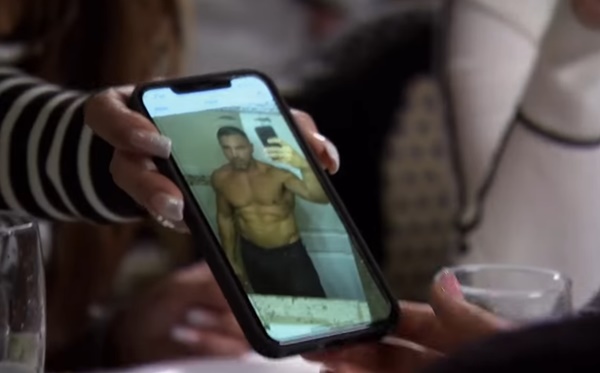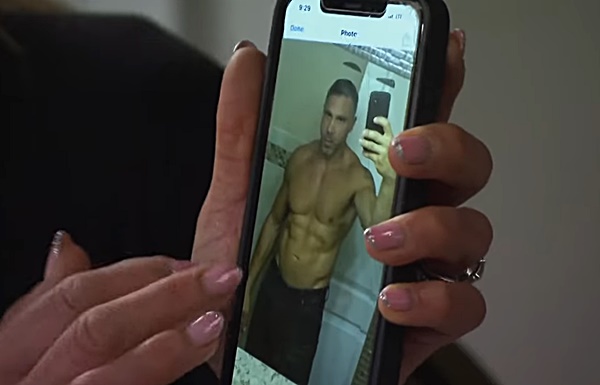 In her defense, Teresa made it very clear during the reunion that she would be moving on if her husband was deported back to Europe. Joe is awaiting a decision from his deportation case, and if he wins his appeal, he will be allowed to return to the U.S.
Take a look at Teresa Giudice new hunk on The Real Housewives of New Jersey Season 10 Premiere Episode Before It Airs:
HONJ Season 10 premiere at Wednesday, November 6 at 9/8c.
Photos: Bravo