Tiny Harris Caught Admiring Her Husband T.I.'s Sausage!
Rapper T.I. posted a photo of himself "fresh as a peppermint" on Instagram, and his wife used it as an opportunity announce to the world that her man is packing some heavy deli meat.
Yes, you guessed it, T.I. has a BIG sausage. Take a look at the innocuous photo…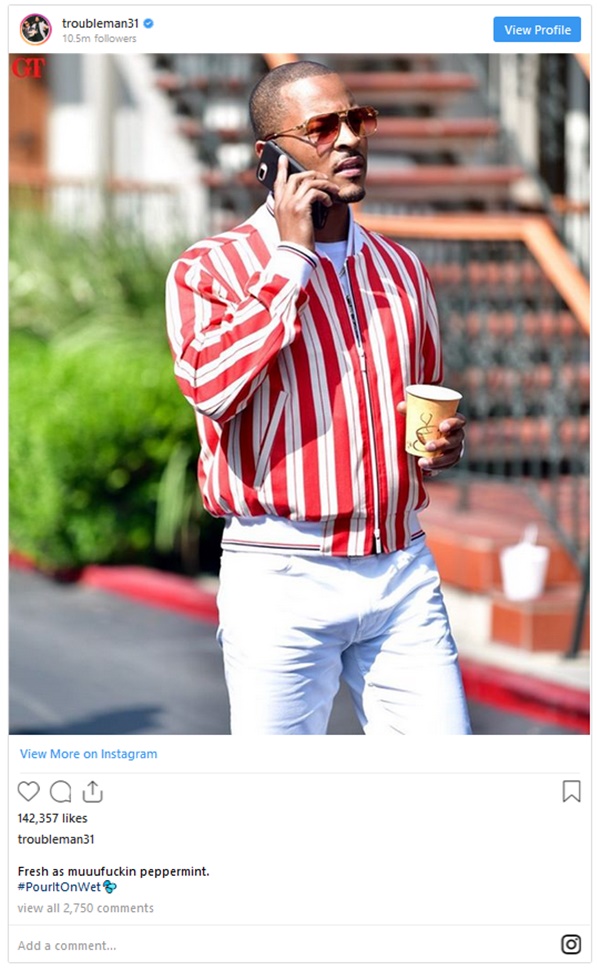 CelebNMusic247.com has the innocuous photo in question, you know the one that Tiny Harris was drooling over when she saw her man strutting with confidence.
Anyways, after the pic was posted, T.I.'s wife Tameka "Tiny" Harris jumped in the comments to admire her husband's private parts.
Check out what Mrs. Harris and to say about her man Clifford 'T.I.' Harris packing all that sausage in his pants: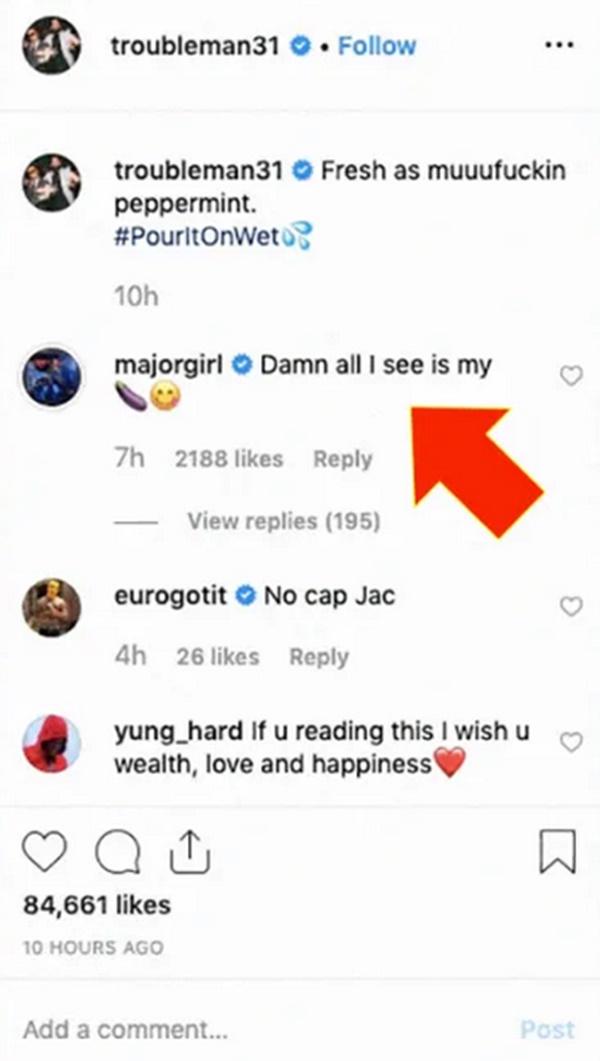 Tiny has been all about Tip these days. Recently, she celebrated Father's Day and reports say that:
Tiny feels that T.I. should be able to hang out, have his favorite soul food meals and just be together and with family and not worry about work or anything else. It should just be a day of fun and filled with as many smiles as possible, a source close to Tiny tells HollywoodLife.com EXCLUSIVELY.

In fact, Tiny wants to turn back the clock a little bit for T.I. on Father's Day and get back to the basics and show him how important he is to her and just spend the day being in love and having a good day. Make it as relaxing and fun as possible. Zero drama is what the weekend will be for T.I.
Back in December Tip admitted that they still love each other, they are still married, but "it's complicated."
He said:
Yes, we're married. Yes, we're on good terms. No, we do not sleep in the same house, necessarily. I think our personalities are too big to fit under one roof. It might not work for nobody else, but it works for us.
In case you didn't see all of what Tip's 4'11" wifey was talking about, we have another photo to show off how it lays to the right when he walks. Yes, T.I. is sexy, confident and hung.