It appears the drama on Black Ink Crew Chicago 4 may have hit an all time high over at 9Mag! Now, Van Johnson has opened his own tattoo shop in Chicago.
The ChicaGorilla fashion brand owner Van Johnson has not only opened his own shop, he also dropped a tell-all-book. Read on for more tea spilling…
CelebNReality247.com has the tea about Black Ink Chicago's Van Johnson who has been quite busy during the filming of season 4.
Van Johnson just announced that he is no longer on parole, so when the Black Ink Chicago crew goes on vacay this season you can bet Van will be part of it.
Despite the rumors that Van and Jenn has split after she was caught cheating, the muscle daddy took to Instagram to announce a few things.
Van just had grand opening for his new shop:
I'll be tattooing all week in the new tattoo shop owned by Myself and Dee #BOOKINGOPENALLWEEK Call #7736416557 2150 S Canalport Ave #3C10 GrandOpening Apr 7th Mark the Date.
Here is some of his new work Van Johnson did at his new self owned shop:
Freehand Taurus chest piece completed on the homie, sat like a champ for his first tattoo ????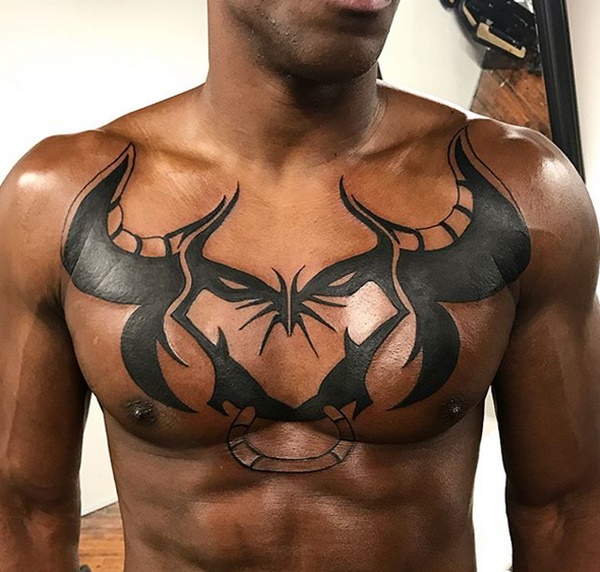 It's sic!
He followed that news with another cool announcement. Van just wrote a tell-all-book stating he has NOTHING to LIE about. Johnson reveals that the new book titled "Confessions of a Chicago Rilla" will be out this summer, so make sure to nab a copy. We bet the book is going to be juicy.
It's really time to kick it up a notch MY WAY, MY WORDS, MY LIFE, MY GLORY… STAY TUNED FOR MY BOOK THAT WILL BE OUT EVERYWHERE THIS SUMMER, I WILL EXPLAIN IN DETAIL A VERY DEEP AND TRUE STORY ABOUT MY LIFE AND WHAT IVE BEEN THROUGH THATS GOTTEN ME TO THE LEVEL OF SUCCESS I CURRENTLY AM… #IHAVENOTHINGTOLIEABOUT #SPEAKINGFACTS ABOUT YOU N—Z?
We wonder if he will be talking about his behind the scenes feud with Ryan Henry, the happenings at 9Mag, and his jail time?