If everything plays out like it has been on social media with A1 Bentley and his side chick Summer Bunnii then the new season of Love & Hip Hop Hollywood is going to be explosive.
We have some hot tea spilling on A1 Bentley and his side chick Summer Bunnii. Read on to get the tea on A1 Bentley "Gay Acts"… 
CelebNReality247.com reports that A1 Bentley is being accused of requesting that his side chick engages in "gay acts."
Now, the definition of "gay acts" could mean so many things, but A1 Bentley apparently has a "fluid" freak side according to Summer Bunnii.
Floyd Bentley aka A1 is currently married to the popular singer Lyrica Anderson and they have a newborn baby which makes the allegations more scandalous than last years drama.
In the upcoming season 5 of Love and Hip Hop Hollywood, A1 Bentley and Lyrica's storyline revolves around the purported affair between Summer Bunnii and Lyrica's husband.
It's been said that A1 will be seen having some type of romantic interactions with the newest cast member Summer Bunni. She is the same chick/homewrecker who tried to come between Cardi B, and Offset last year.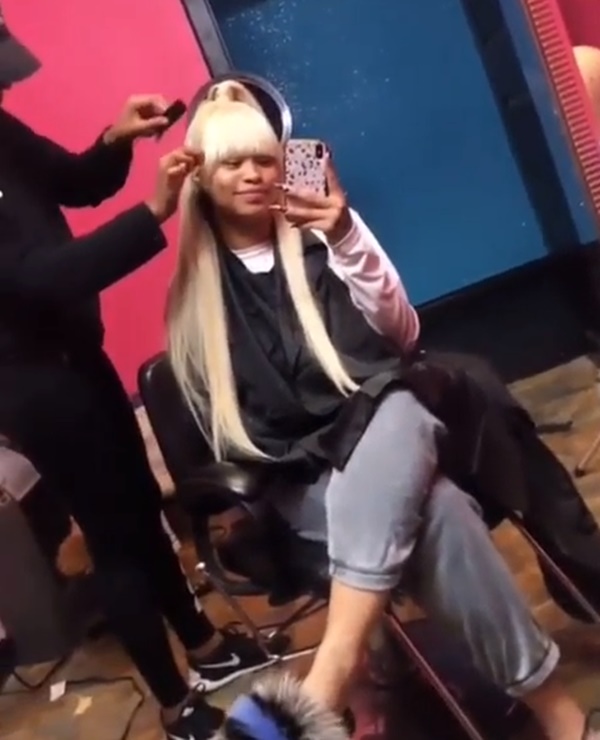 Yesterday, Summer Bunnii unleashed on Lyrica Anderson via a live session, but she quickly turned on A1 and EXPOSED him as "gay", or possibly "bisexual."
According to Bunnii, A1 asked her to participate in a threesome, with another man. We guess he wanted to share the guy with her? That is why she is no calling A1 Bentley "gay".
It appears that the rumors that Summer was FIRED are NOT true. Instead, she is playing herself as a homewrecker on national TV. Good going thirsty.
Take a look at her Tirade: