We broke the news that Asa Soltan Rahmati and Jermaine Jackson II were engaged back in 2015 and now the celeb reality couple are expecting their first child!!!
Flip and get all the details on Shahs Star Asa Soltan Rahmati…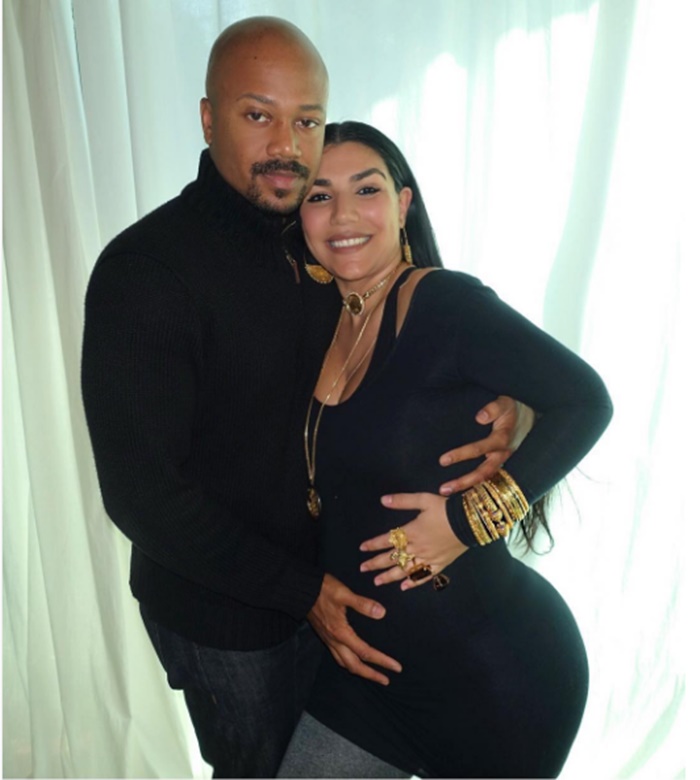 CelebNReality247.com has some more tea and its great news since Shahs of Sunset star Asa Soltan Rahmati and her longtime partner, Jermaine Jackson II, are expecting their first child!
We got word after Asa shared the news to Instagram on Thursday with a sweet photo of herself and her husband embracing as he rests his hand on her burgeoning baby bump.
Rahmati, 40, writes (photo above):
"My beautiful lovers, I'm so excited to finally share with you that my Beloved soulmate Jermaine and I are expecting our first baby. We are 6 months pregnant. :)))))))). This has been the happiest news of our lives and we are beyond excited and grateful. Some of you know about our relationship and others do not as we are deeply private with our relationship. I wanted to share with you all this beautiful news."
And before you assume the gender of the baby. Asa and Jermaine don't know yet, but they want to see if anyone has a hunch?
She asks?
"Can you lovers guess boy or girl ?! We will find out soon. ??????"
Congratulations to Asa and Jermaine.
Rahmati has been dating Jackson, the son of singer Jermaine Jackson and nephew of both Michael and Janet Jackson for six years.
Rahmati said in during a Facebook Live interview with the Daily Mail earlier this year.
"I knew I was going to be with him forever, when I saw his face. He was one of the first faces I saw in America. It was mystical."
We will keep you posted on the baby news.
FUN FACT: The two met when they were in high school.