When it comes to Love & Hip Hop Atlanta star Bambi Benson, this season she has been roller coaster relationship with Lil Scrappy!!!
Get more on the flip about HHATL's Bambi Benson Wedding Details to Scrappy…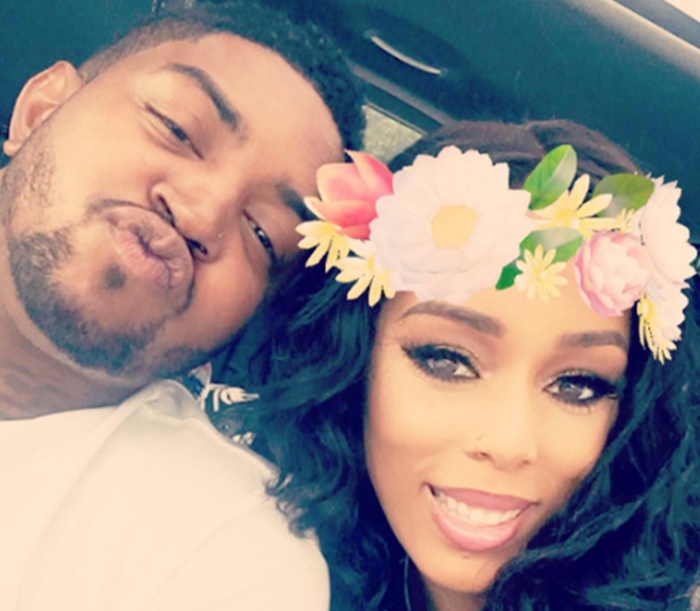 CelebNReality247.com has learned via Vh1 that Bambi Benson is readying for marriage and is speaking about her wedding details to her fiancee Lil Scrappy.
We think that it's awesome that Bambi and Scrappy are finally getting hitched, we just feel for her with Momma Dee and her crazy antics.
Bambi Benson opened up to reveal he upcoming nuptials and her feelings about Jessica Dime moving in on her dude.
Bambi says:
"I was obviously annoyed because I feel like that's the only way she would ever ever be able to be in my presence. Because she's not a person I would normally be around or kick it with, so she has to find some type of way to be able to even be in my presence. I was actually more mad at Scrap for bringing that type of trash around me."
Bambi Benson goes on to explain that Scrappy told her about his scenes with Jessica Dime ahead of time so she was prepared for the Smoothie scene.
She adds:
"He told me, he sat down, and sat down and you know they had like a smoothie or something but he wasn't feeling it. He thought he was, because, I wasn't talking to him at all at that point. I don't really expect anything other for him to be thirsty, of course he's gonna try to go and do something else but he knows where his heart really is."
As for their relationship, Bambi Benson said that Lil Scrappy never gave up wanting to be with her.
The Bam goes on to say:
"The whole time [we were apart] Scrappy, he never let up. He never stopped trying to get back with me. To be honest, the show is mostly the reason we have so many issues in our relationship. I feel like people perceive him to be a certain "character" and he's really not that, like he's not shown me that. You know what I'm saying? Every season there's something, there's something going on but obviously it's way more dramatic on TV.

When we're together, we're good and I don't have issues with him like trying to talk to other girls or going back and forth with his baby mamma or anything like that but as soon as the show starts up, it just seems like everything just goes crazy as soon as we start back filming."
Bambi talks about engagement plans and the possiblitites of another VH1 wedding:
"I don't think we're gonna have a long engagement because, well, I'm pretty sure, like he's real serious about wanting to get serious and not just about wanting to be engaged."
Bambi Benson adds:
"I would be open that but as long as it's, I don't wanna have like go through a season planning a wedding. I would wanna do something a little more intimate because a lot of those people who are our cast members are not necessarily people that I would want involved in that type of setting."
What do you think about Bambi and Scrappy tying the knot soon?