Bethenny Frankel Thinks New York Housewives Reboot Will Be "F'n Boring"!
Former Real Housewives of New York star Bethenny Frankel is not holding back on her feelings about the New York Housewives reboot, saying it will be "f**king boring."
CeebnRelity247.com reports that Bethenny, 51, doesn't think Bravo's move to create a spin-off show with former cast members is a good idea.
Bethenny posted a TikTok on Thursday which she captioned:
My thoughts on the #RHONY reboot. It's a long story and it's very f***ing boring. Jesus like f**k!
If you are really listening to Bethenny's response, you know that she is not even thinking about making a return to any type of Housewives show.
Frankel was dressed in a blue fuzzy jacket, jeans, and a light pink top with matching hot pink heels. She accessorized her outfit with a pearl necklace while she flipped through a Barbie book.
RHONY fans flooded her comment section to discuss Frankel's possible return to the franchise.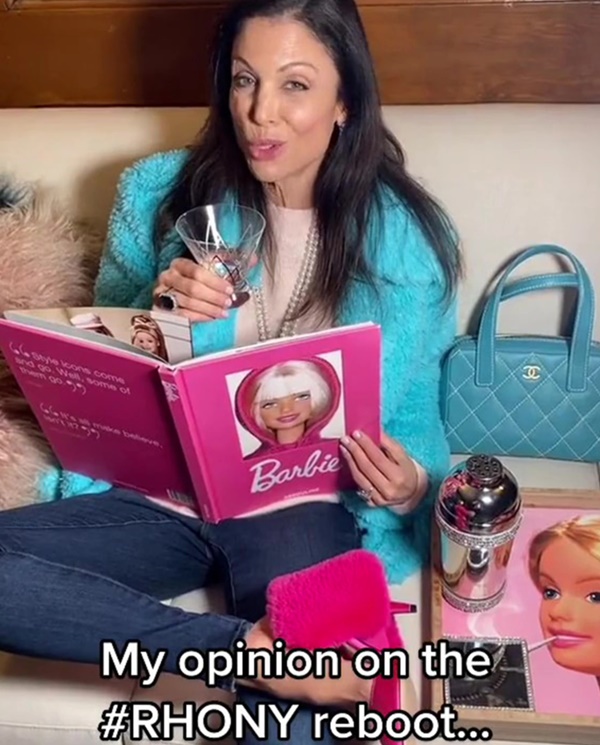 One fan wrote:
Bethenny you KNOW you are coming back for the RHONY all stars show. We all do!
She SACASTICALLY replied:
Oh Yeah?
Another fan wrote:
It won't be the same without you, but I'm loving seeing you in this post Housewives era!
Frankel once again responded to a fan mocking her:
YES!
Lastly, one fan managed to get a reply from the RHONY alum asked, "B DROPPED SOME TEAAAAAA!" She replied simply, "NEVER!" Fans will just have to wait and see if Bethenny returns to the new RHONY spin-off.