Yikes, this is ugly! Blogger DIES Shortly After Candace Dillard Wished Him Dead!
Candace Dillard might need to watch her words a bit better because a blogger known as The Black Socialites who she wished death on has died.
The Real Housewives of Potomac stars Candace Dillard has been dealing with a lot since Monique Samuels assaulted her at Gizelle Bryant's little shindig for herself.  Since then, she has been done with Monique and some of the ladies. Anyways, The Black Socialites has died (on Wednesday, November 4, 2020) at Holy Cross Hospital in Maryland.
This would be a good time for Candace Dillard to apologize. Just Saying. Read on for more tea as Blogger DIES after Candace Dillard wished him dead…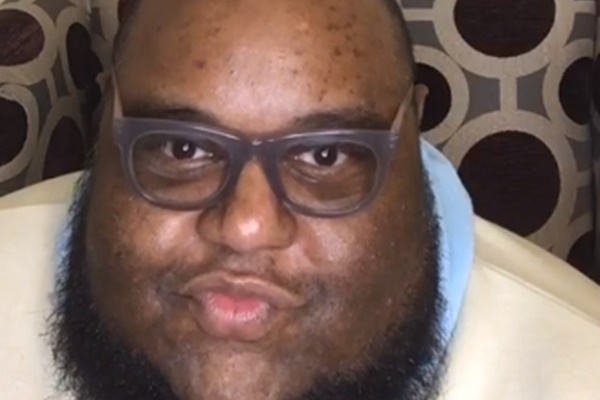 CelebnReality247.com reports that Candiace Dillard's wish was granted after the DMV area blogger, Khyle Paylor, that she wished death upon passed away.
Back in August, Candiace Dillard posted a video exposing a cast plot designed to take down her Real Housewives of Potomac co-star, Monique Samuels — but she didn't stop there — she also attacked Khyle Paylor.
In October, Khyle let his followers know that he was in the hospital because he was not feeling well.
At the time he said:
Hey everyone! Sorry I've been MIA this weekend. Have been in the hospital not feeling well. All lives this week will be rescheduled. ???
Candiace Dillard, 33, dedicated one section of her marathon video to bashing the DMV area blogger by fat-shaming him and wishing death upon him.
In the clip below from the Instagram video posted in August, Candiace Dillard called The Black Socialites an "obese piece of s**t who needs to drop dead" which AllAboutTheTea reported first.

Then Candiace wished the blogger and said "when are YOU going to drop dead" and accused him of making up "rumors and lies."

A very angry Candiace then stated the DMV blogger, "waits with short bated breath" to cover everything she or her husband says, in hopes of making a quick dollar. The 33-year-old ended her rant by insisting he "contributes to his obesity" with the money he makes off "spreading lies about me and my cast."
What is more disturbing is that Candiace Dillard's hateful remarks came from her knowing his condition.
See, Khyle Paylor had a medical condition – he was on dialysis and suffered from health issues.
What makes this worse is that Candiace's husband, Chris Bassett, also routinely fat-shamed, Khyle Paylor. And Chris Bassett made homophobic and racist insults towards the blogger.
Yes, he was overweight but fat-shaming is wrong. RIP Khyle Paylor