The Hills: New Beginnings kicked off on Monday, but the opening episode has been receiving some backlash since Bruce Jenner's son Brody Jenner is still NOT comfortable with his dad being a transgender woman.
On the first episode of The Hills: New Beginnings Brody Jenner misgenders Caitlyn Jenner. Read on to hear why everyone is calling Brody a tool…
CelebNReality247.com reports that Brody Jenner, who was pretty integral to the original series, but in The Hills: New Beginnings he's back to repair his relationships with Spencer Pratt, Lauren Conrad, and Kristin Cavallari.
As for, Brody Jenner and Caitlyn Jenner, the father-son, now Mom and son continue to have a strained relationship. Especially now that Bruce is Caitlyn.
Let's be real that can be a hard thing for a son or daughter to deal with, but acceptance is key. Apparently, Brody doesn't have much acceptance, but it also has to do with their relationship struggles.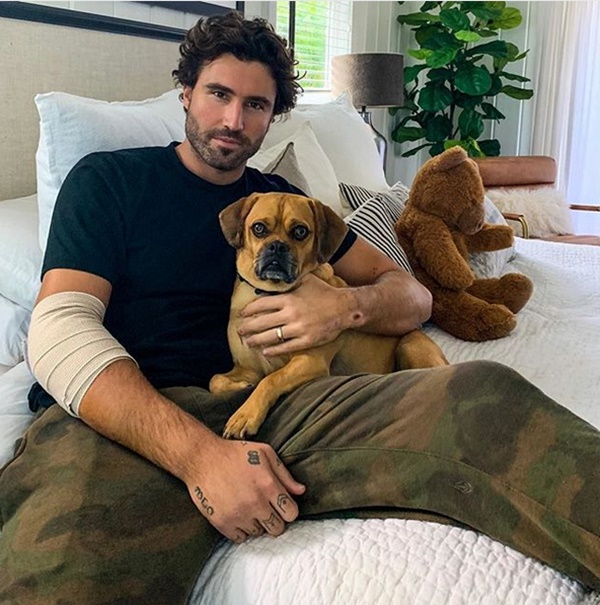 By her own admission, Caitlyn was absent for most of Brody's childhood while she struggled with her gender identity, and when The Hills ended back in 2010, the pair were more or less estranged. They appeared to rebuild their relationship when Caitlyn transitioned in 2015. That was until Brody was reported "deeply hurt" when she decided not to attend his wedding in 2018 in favor of appearing at a "lucrative business event."
Since then, he has NOT been forgiving of Caitlyn and takes jabs at every chance. That is apparently what he did on the premiere episode of The Hills: New Beginnings.
Fans of the series quickly caught the shade and quickly starting CLAPPING BACK at Brody.
Take a look below: