Charmaine BLASTS Black Ink Chicago For Normalizing Black Women Fighting!
As a black woman, the struggle is real and when it comes to Charmaine, her struggle on Black Ink Crew Chicago has not been easy in any way. Read on for more tea spilling on why Charmaine BLASTS Black Ink Chicago…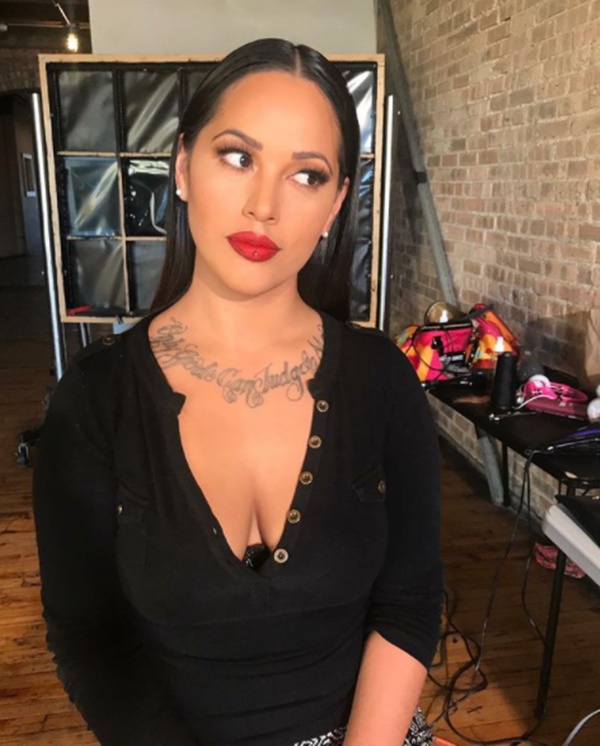 At the beginning of the series, Charmaine was stereotyped at the THOT after she and Don smashed in the bathroom, reports CelebnReality247.com.
Thanks to Black Ink Chicago they made her look worse by making her look like a homewrecker in the first two seasons.
Then Black Ink Chicago made her look like the irresponsible party girl until she stepped things up and landed a morning spot on Chicago radio. But Black Ink Chicago didn't stop trying to make Charmaine's struggle as a black woman look pathetic.
It continued on after she made a comment on Ryan Henry's cheating on his girl with Kat, and then, her comment about Ryan shooting up the shop. Not to mention all the drama with newbie Latina Lilly who had no respect or loyalty for anyone except herself.
The two ladies basically disliked each other but when Lily Barrios continued to disrespect the 9Mag team using the N-Word, Charmaine had to school her. The bad blood continued to boil and the two came to fist to cuffs.
Now, Charmaine has taken to social media complaining about how she had to make a storyline about Lily using the N-Word and how it is disrespectful to anyone who is black in America.
Charmaine Bey Took To Social Media Airing Her Frustrations:
Bey states:
[It's] Crazy how black women physically fighting was normalized on reality tv. Never got in a fight in my life and then I had to become a soldier bc every day there was a battle. Now it's oh Charmaine you can/can't fight. It's sad and not fair.
Bey points out that It's sad how she "had to make a storyline out of a non-black person calling me the N-word bc in real life when I asked her to stop multiple times."
She said:
Let's not forget I had to make a storyline out of a non-black person calling me the N-word bc in real life when I asked her to stop multiple times she actually ran to Instagram and smeared the N-word on her page and they kept her around and even brought her back.
Bey explains:
Being verbally, mentally, and physically attacked as a part of your job Woozy face back then I thought it was what I signed up for. But moving forward I'm not taking any unwarranted heat from anyone – cast member or producer. Treat me right or don't deal with me at all.
Charmaine obviously watches Love and Hip Hop Family Reunion since she agrees that the narrative NEEDS to change.
She said:
I def expect the narrative to change for reality tv but like Yandy said, if you guys don't support the new narrative they will be asking us who is fighting today for this tv show. So support our shows in the new narrative.
After a fan called her out on social media stating, "GURL BYEEE DONT BLAME THE WORLD BECAUSE YOU CANT FIGHT JUST RETIRED FROM REALITY TV!"
Charmaine clapped back:
I don't have to explain the simple struggles of having black skin to idiots.
She points out that none of the 9Mag guys told Lily that her using the N-Word was wrong, she concluded:
The only reason why shorty thinks it's okay is bc none of my cast members told her that it wasn't okay. I was the only one. Unfortunately, I also didn't like her and she thought it was a personal vendetta. But the truth is I just don't want to be called N-word in an aggressive manner.