Yesterday rapper/podcaster Joe Budden's ex-fiancé Cyn Santana put him on BLAST once again!
The Love and Hip Hop couple have apparently hit a wall and the two separated. Joe recently said he was officially single while Cyn Santana has been quiet until now. Read on…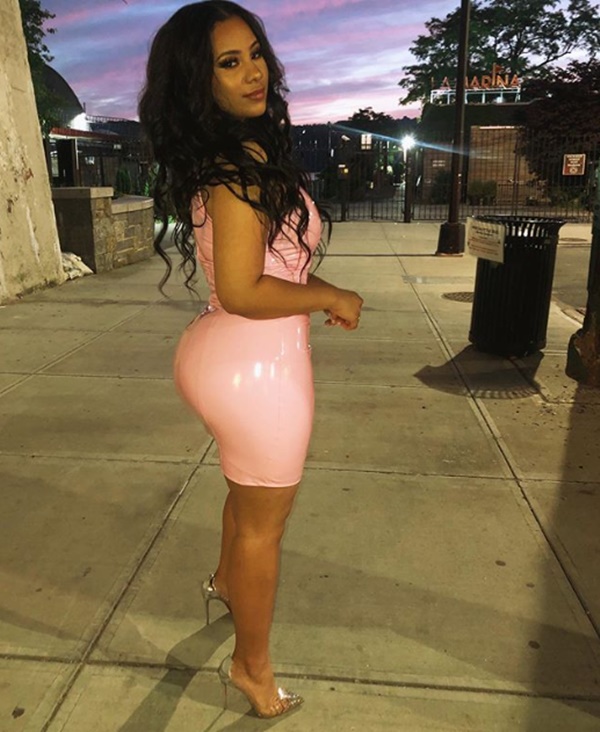 CelebNReality247.com has the latest from Cyn Santana who decided to BLAST Joe Budden once again after she got on Twitter to do a little Q&A with fans.
Her fans were asking her about her relationship with her ex-fiance and baby's father Joe Budden.
At first, Cyn Santana ignored all questions about Joe, but then one particularly rude fan said that Cyn needed to stay with Joe because he was "rich."
That is when Cyn Santana decided to weigh in with a post that reads:
A man that don't take care of his family can't be rich.

In case you didn't know its a line from Jay-Z's hit song "Family Feud" and a direct shot at her baby daddy Joe Budden.
Yikes!
Cyn is still bitter over the breakup, but let's be real she was a bit NEEDY and just had to chill. She knew that Joe's life was busy and he's trying to provide for his family.
According to online reports – the two are trying to work out a child support and custody agreement.
Since apparently breaking up with her fiance Joe Budden, the reality star has ostensibly been on a role with posting sexy photos of herself. She posts a photo of herself sporting a pink curve-hugging latex dress with stiletto heels. She was showing off her rump-shaker while standing outside of the La Marina bar and restaurant in New York City.
What is sad is that these two were talking about marriage. At least they don't have to file for divorce. Recently Joe Budden announced that he was officially single and that he had nothing keeping him in New York anymore.