Denise Richards QUITS 'RHOBH' Amid Alleged Brandi Glanville Affair!
During the run of Real Housewives of Beverly Hills Denise Richards MO was EXIT STAGE LEFT when it got too hot in the kitchen with the ladies.
Now, it appears the kitchen is boiling because Denise Richards QUITS Real Housewives of Beverly Hills over rumors that she SMASHED Brandi Glanville. Read on…
CelebnReality247.com reports that the "Bold and the Beautiful" actress first appeared on "RHOBH" in 2019 for season 9 and now she gone after season 10.
Why is Denise Richards doing another EXIT STAGE LEFT?
It all comes down to the drama surrounding Brandi Glanville's claim that she and Richards, 49, who is married to Aaron Phypers, had an affair.
No matter what the tea is, Denise obviously doesn't want to talk about it. Brandi does, because, let's be real she has nothing else to do but stir the pot.
Glanville, 47, claimed she had an affair with the "Wild Things" star, which Richards has vehemently denied.
The affair rumors took all the ladies by surprise, but come on its Hollywood and Beverly Hills, bi-sexuality is so common in tinsel town it's nothing.
The problem is most celebs will deny it because of their brand, and the fear of losing their fanbase who might frown on same-sex affairs.
Anyways, the Beverly Hills Housewives and some of Richards' co-stars accused the actress of trying to clean up her image after she confessed last season that she paid for her husband's "happy ending" massage.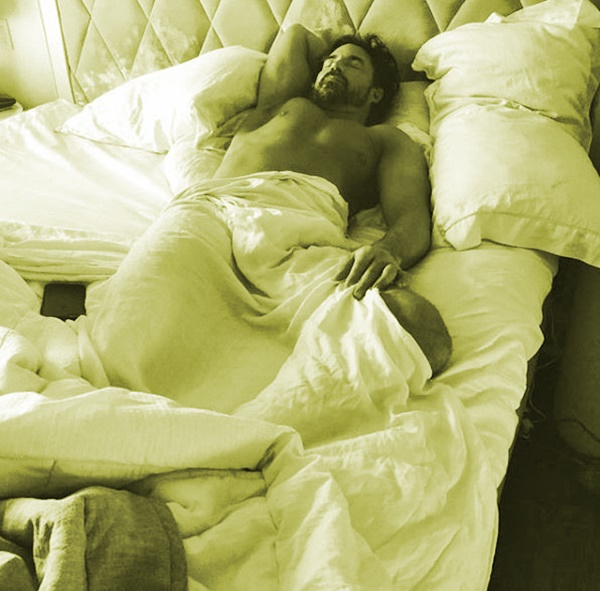 She previously made remarks about the size of Aaron Phypers' manhood.
At that time Wild Things star Denise opened up about her husband's "very big penis."
She said:
I never took a f–king ruler to it, but he does have a big penis. I've seen some penises in my life, and I will say he has the biggest penis I've ever been with.
The bottom line is the conversation surrounding the actress's relationship and sex life led to her storming out of the Season 10 "RHOBH" reunion.
Despite the RUMORS of Denise having a same-sex affair with Brandi, she proves that she will do anything to keep her marriage to Aaron solid.
On September 9th Denise posted this: