Rumors are swirling that former Love & Hip Hop Atlanta star Joseline Hernandez just went under the knife and had some major work done to her face.
We can't get over it because Joseline Hernandez looks pulled and snatched like the movie Brazil. Read on…
View this post on Instagram
CelebNReality247.com is hearing that former Love & Hip Hop star Joseline Hernandez got a brand new face.
We are sorry, but Joseline Hernandez was a beautiful woman, but her new look is way different.
According to sources, Joseline Hernandez flew down to the Dominican Republic over the summer and got a series of facial surgeries.
We guess you could say facelift, but the series of surgeries have Joseline no longer looking like the Baddest Puta in our opinion.
It looks like she got an eye lift, injections in her cheeks, her lips enhanced and her nose thinned, but there is no confirmation.
She lost that natural beauty edge. In fact, we want to know who told her she needed to fix her face because there was NOTHING wrong with it?
Joseline was one of the biggest names in the Love & Hip Hop franchise, but she was FIRED due to her erratic behavior during one of the reunion shows.
At the time, she was said to have been doing too much skiing on the white Powderly slopes. The following season Stevie J returned and admitted himself to rehab. Since then, Stevie J has done a 360 with his life and married Faith Evans.
Meanwhile, Joseline is back to the struggle of the unknown reality TV stars trying to get the spotlight back.
If she thought a facelift was the answer we say it was NOT. Now, she is looking like someone else and we're NOT feeling it.
Here's what Stevie J's baby mama looked like before she got her facelift: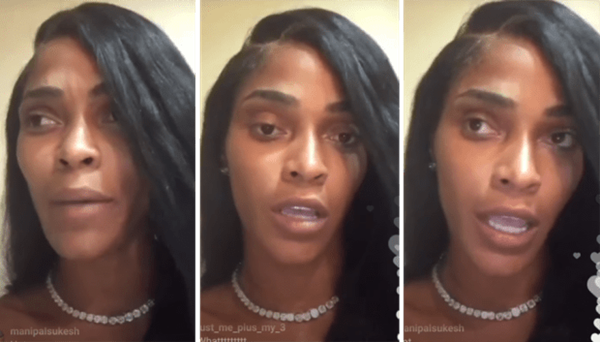 Thoughts?