Safaree Samuels and Erica Mena announced their engagement on Christmas Eve and Love & Hip Hop fans have been in ahh!
Now, Erica Mena is taking things to the next level to confirm that she and Safaree Samuels are really getting married sometime in the near future. Read on because Erica has changed her last name…
CelebNReality247.com is spilling tea on Erica Mena who is ready to officially take on Safaree's last name.
Erica Mena wished her fans a Happy New Year's at the top of the week alongside her soon to be husband Safaree Samuels.
She said:
Wishing you all a Happy & Safe New Years. May God Bless you and your family for many more years to come. Truly grateful how God blessed me at the ending of 2018 – 2019 is going to EPIC! Thanks for all the well wishes ?? Love always Mr. and Mrs. Samuels ????? FYI Our WEDDING is going to make history.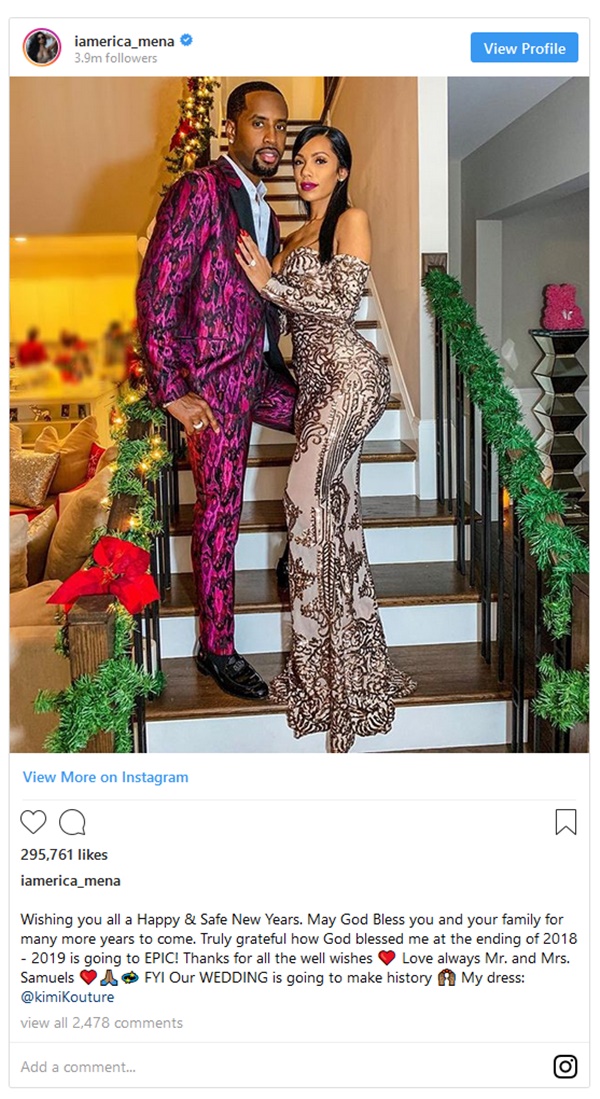 The Samuels looked gorgeous together on New Year's Eve.
Meanwhile, other outlets are claiming that Erica Mena is wait to get a bag in hopes of a Love & Hip Hop wedding special between herself and Safaree Samuels.
Now this may be true, but Erica recently stated that she didn't want her relationship with Safaree to be televised.
Erica made sure to throw some salt at the media this week saying:
According to CNN you Wendy William miserable bitches made us into a pretty big deal ??? Please continue to carry on!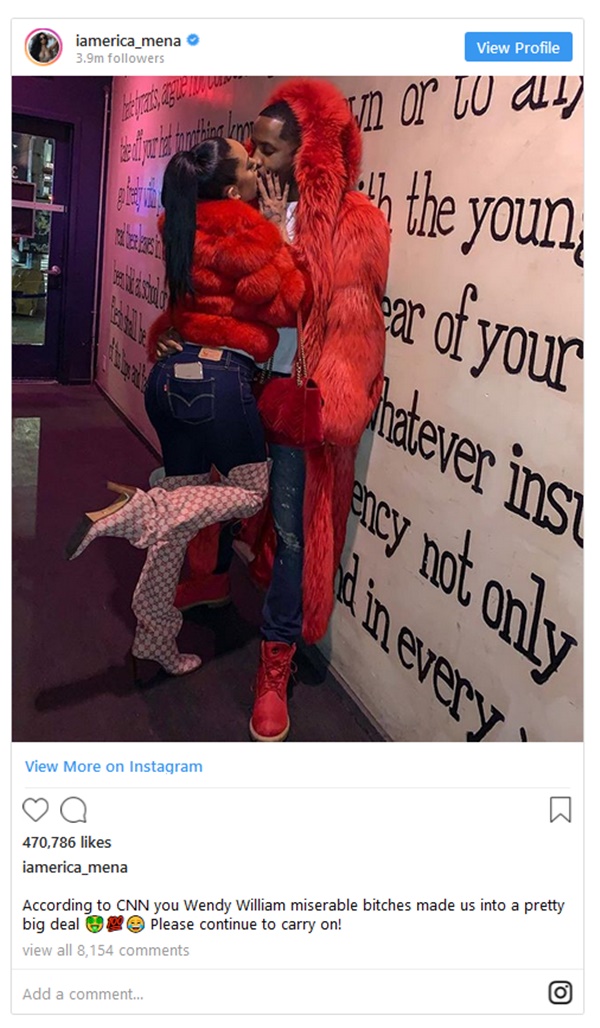 What do you think?