Former Mob Wives Star Drita D'Avanzo Arrested in FBI Raid
Mob Wives has been a wrap for a few years now, but it appears that the drama has continued.
We haven't heard much from former Mob Wives Star Drita D'Avanzo until now. She was arrested. Read on…
Former reality TV star, Drita D'Avanzo, of "Mob Wives" fame, along with her her reputed mobster husband were busted in a drug raid Thursday night at their Staten Island home, the NYPD confirms to News 4https://t.co/XLhV7JWHyC

— NBC New York (@NBCNewYork) December 20, 2019
CelebNRealiy247.com reports that Drita D'Avanzo and Lee were arrested on Thursday after police allegedly found weapons and drugs during a raid on their home in Staten Island, New York.
The former "Mob Wives" star Drita D'Avanzo, 43, and Lee D'Avanzo, 50, were just arraigned and the bail's set at $15k. Though they will be back in court in January 2020.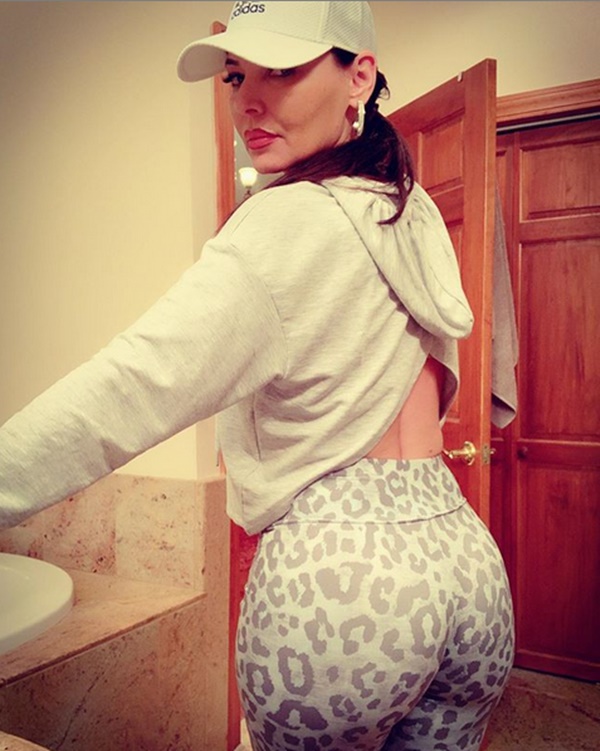 What we've learned about Drita D'Avanzo's arrest:
On Thursday, cops executed a search warrant that uncovered two loaded firearms, a Smith & Wesson 9mm and an S&W 38 caliber gun. Cops say they also found 120 pills of hydrocodone/acetaminophen, 22 Xanax pills and a large amount of weed.

The couple was booked on charges of criminal possession of a controlled substance, criminal possession of a weapon, criminal possession of marijuana, criminal possession of a firearm and criminal possession of drug paraphernalia.

Drita and Lee were booked on 1 count of acting in a manner injurious to a child because law enforcement sources tell us one of the couple's kids was in the house at the time of the raid.
And here is the reaction:
— Eric Targaryen: The Charmed One (@Mndspeak88) December 20, 2019
Well, if she gets sentenced to do time, she can practice her sexy routine: