As you all know by now, David Eason brutally murdered the family dog for the most ridiculous and insensitive reason.
According to "Teen Mom" star Jenelle Evans, she is heartbroken over the death of her dog, after her husband David Eason shot and killed her dog. Read on to see why we are saying David Eason is a Menace!!!

CelebNReality247.com reports David Eason, 30, shot and killed Evans' French bulldog, Nugget, because the animal "snapped at" Ensley in their North Carolina home.
Pipe welder David Eason justified killing the dog, explaining that the dog had "bit Ensley aggressively" in the past as well. That is no reason to kill your dog, don't let your kid get up in a dogs face.
It was obvious that Nugget didn't like that so he snapped as any dog would. Eason confessed to the killing the following day.
And to make things more twisted, "Teen Mom 2" star Jenelle Evans paid for her husband David Eason's back child support so he could avoid jail time. Yes, she is still protecting and standing by her man. #SMH
That would be a divorce if it was us, and a lawsuit for murder.
Now, David Eason has caused the "Teen Mom 2" star to suffer more, and this time it's affecting MTV's pockets.
Greenies pet treats have cut ties with the MTV show.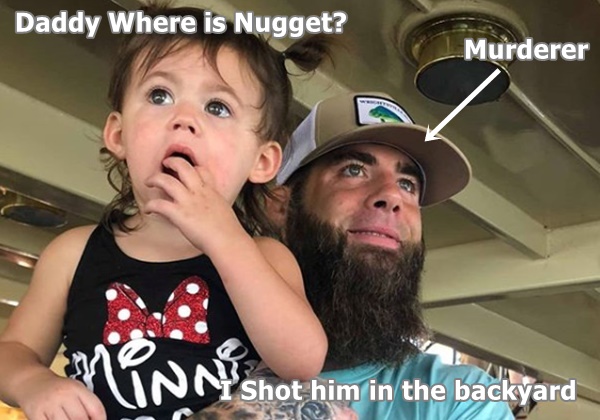 In a statement Friday, Greenies announced:
We have zero tolerance for animal cruelty and we can now confirm that as a result of this incident, our ads will no longer run during Teen Mom programming.
Greenies join a mountain of companies who have pulled the plug on their relationship with "Teen Mom." Chipotle, Dove Chocolates, TWIX, and Persil ProClean are among some of the brands who have also cut ties.
David Eason is under investigation for animal cruelty after he allegedly pummeled and then shot his family dog. Both the local Animal Control and Sheriff's Department is working on the investigation.